Content Editor- Chord Creator
The Content Editor is not only where you can view and edit midi notes and audio files but where you can launch and work with Chord Creator. Chord Creator is a midi chord progression creator that is integrated in Amped Studio.
To launch Chord Creator create a region by double clicking on a track and then double click on the region to open the Content Editor.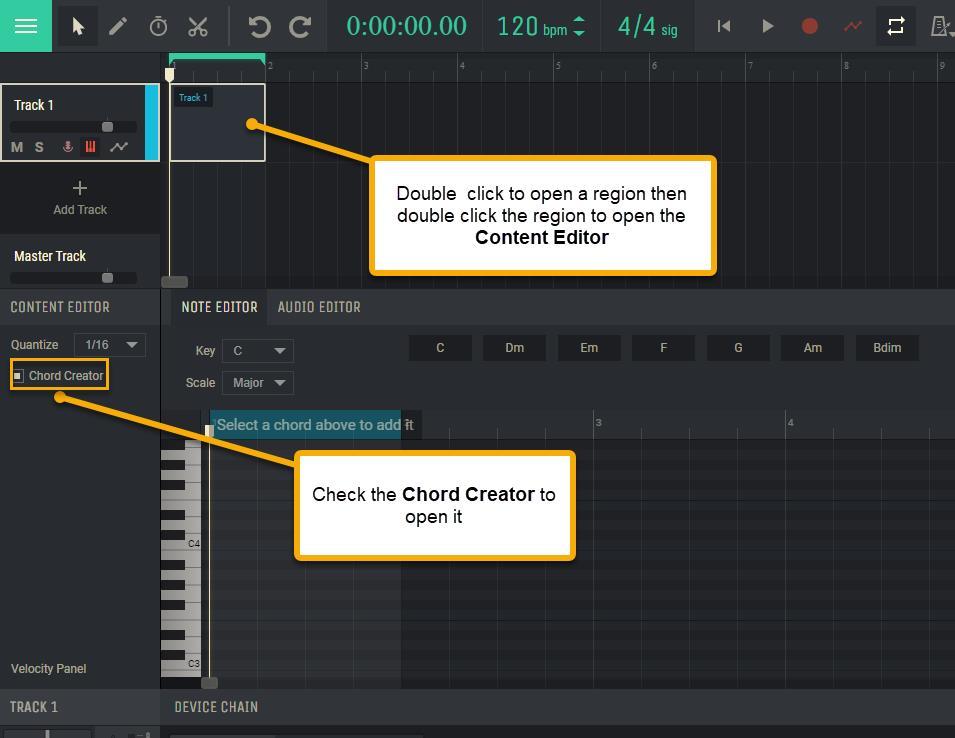 Once the Content Editor is visible select a Chord Creator on the side panel to open. Then click on a chord button to add in a chord.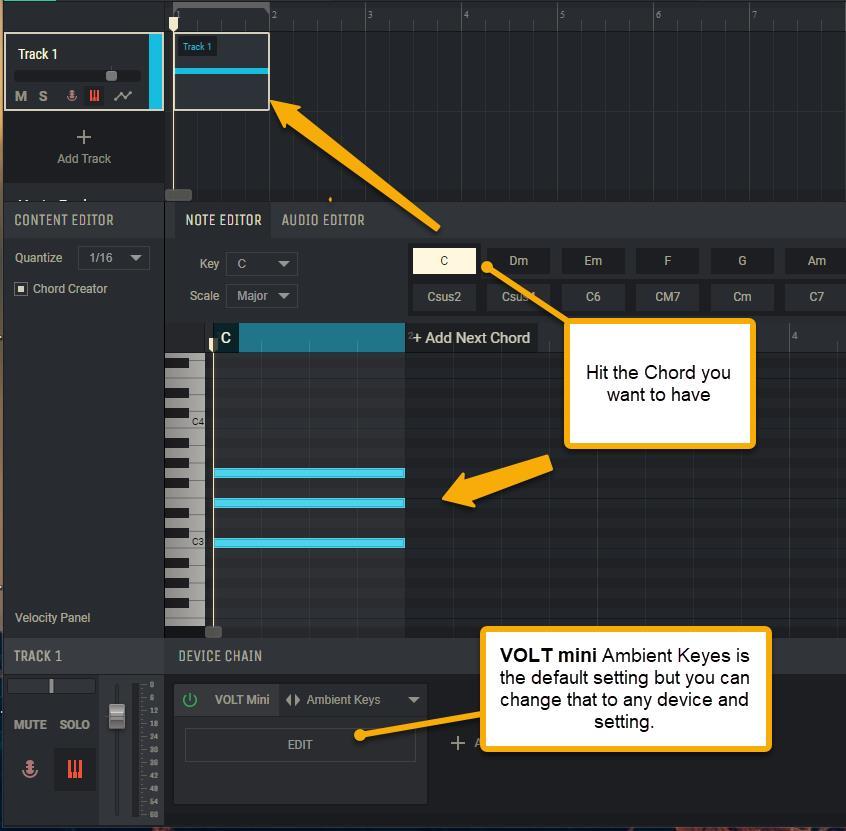 Hit +Add Next Chord and select a chord to continue with the chord progression. The default instrument is the VOLT mini synth with Ambient Keys setting which is a piano-esque sound. You can change the preset or instrument and even combine multiple instruments to get the sound you are looking for.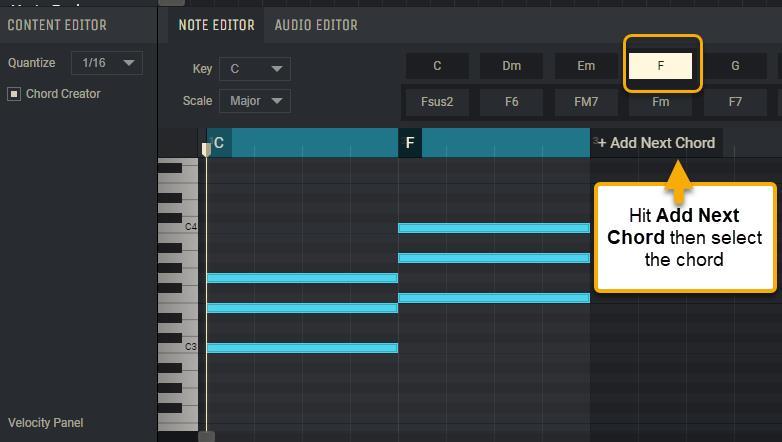 You can select the Key and Scale (Major/Minor) settings in the respective drop down menus and you can select the rhythmic setting of the chord playback in the Rhythm drop down.

If you are new to chords you can add ready made chord progressions in the Progressions menu with a large selection of standard chord progressions in various keys.