Make music online and take pleasure from it
AmpedStudio is a complete online music sequencer and sound editor. Our main goal is to make the process of making music accessible to even the most inexperienced users. We want every person who feels the appropriate creative potential to be able to quickly and easily translate their ideas into reality, regardless of age and musical education. We will be glad if with our help you write your mega-hit, and believe it is more than possible! On our website you will find everything you need for this (tools and training).
more 205,000 users
create with ampedstudio
480 users
registered daily

PWA
The app works in all Chromium based browsers like Chrome and Edge. Amped Studio is also a Progressive Web App and works on and offline. Create and record your music anytime, anywhere.

Instrument connection
Connect microphones, midi keyboards, guitars and more. Record and edit sound quickly, easily and conveniently.

Collective collaborations
Record and create your own arrangements, process them with professional effects, share projects with friends and create music together.

Rich sample libraries
The app includes an extensive library of ready-made samples and loops for creating a wide variety of types of music. Included are one.shots, construction kits, audio loops and midi files.

VST
Unique ability to connect third-party instruments and effects using VST technology. The process of making music online is becoming easier, more flexible and versatile.

Recording
You have an idea for a song, but there is no opportunity to record it in the studio? AmpedStudio is the solution! The microphone can be connected anywhere and anytime, and the recording is made as quickly and efficiently as possible.
Amped Studio making music tutorial videos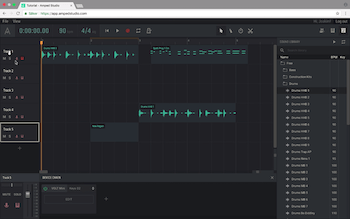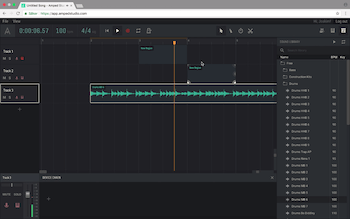 The Arrangement and adding Regions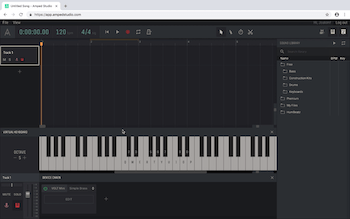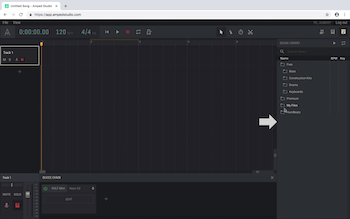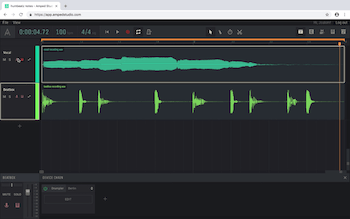 Hum & Beatz Note Detection in Amped Studio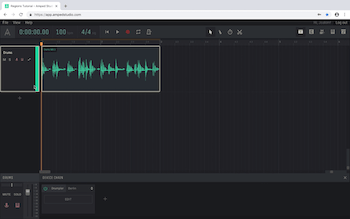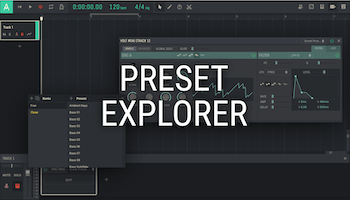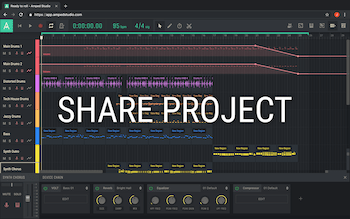 Start earning with Amped Studio today!
Try Marketplace and affiliate program
You can become an Amped Studio partner or earn money by creating your own musical masterpieces. You need to register in our studio. Here you will find many tools for traffic monetization, detailed statistics and analytics on traffic sources.
Articles about making music