Making Music online Is for Everyone
Our mission is to make music making accessible to everyone with an array of tools and resources that allow all users from beginner to professional to create music and have their own personal studio that is accessible from anywhere at any time directly on the internet.
Amped Studio
Make music online with the most powerful and easy to use recording Studio on the Web!
AmpedStudio is a complete online music sequencer and sound editor. Our main goal is to make the process of making music accessible to even the most inexperienced users. We want every person who feels the appropriate creative potential to be able to quickly and easily translate their ideas into reality, regardless of age and musical education. We will be glad if with our help you write your mega-hit, and believe it is more than possible! On our website you will find everything you need for this (tools and training).
Amped Studio online Tools & Benefits
Sound Tools
Amped Studio comes with an integrated sound library, high quality virtual instruments & Effects and innovative assistance tools like Chord Creator, XYbeatZ and Hum/pitch detection.
Instrument connection
Use the internal mic or connect microphones, midi keyboards, guitars and more via USB. Record and edit sound quickly, easily and conveniently and store your creations to access on any computer with your password.
Collaborate
Share your projects, productions and collaborations to a specific person or in social media with the Share Projects feature or video chat right in Amped Studio with anyone with our chat room function.
Education
Amped students will create the future
Teach music and modern production techniques by creating your own courses with our Learning Management System. Supervise all aspects of working in your own digital recording training studio.
How Does AmpedStudio for Education Work?
Create Course
Create your own personal training course right in Amped Studio with step by step saved tutorials, text instructions and screenshot pointers.
Invite Students
Invite your students to participate in your lessons and curriculum.
Teach & Review
The LMS allows teachers to post deadlines, review students work and comment.
Marketplace
Start earning with Amped Studio today!
Create, sell and buy Sample Packs, Songs, Remixes, Arrangements or Collaborations directly on Amped Studio Platform.
Become an Creator Partner and sign up to the Sell program in our Marketplace. Sell sample packs, beats, songs, arrangements and remixes right from your Profile page. Buyers can access their purchases directly in Amped Studio.
Sellers
Beatmakers, Producers, Sample Producers
Create Seller Account
Go to the Your Profile Page and register to be a seller and input your banking details for payout with the provided the Stripe Express link.
Add Product
With our Seller back end you can upload your product and product graphic, add keywords and information, set the license and price.
Promote Your Product
With our Affiliate program you can get extra revenue and by promoting your product on social media, you can create sales beyond the large, existing AmpedStudio user base.
Buyers
Singers, Rappers, Beatmakers, Collaborators, Video Producers
Get the Right Sounds
The Marketplace includes custom packs found nowhere, else plus sample packs from 3rd party sample companies like Producer Loops and Loopmasters. Many packs also open as arrangements directly in AmpedStudio so no additional software needed.
Get the Right License
Each custom pack comes with different license options, allowing you to pay for just what your planned needs are.
Support and Grow the AmpedStudio Platform
Buying and collaborating with Amped producers benefits the producers directly and AmpedStudio allowing us to build better features and a stronger community.
Learning, Teaching and Creating: It's in our DNA
We are Amptrack Technologies, a team of dedicated developers, inspired creators and doers who want to introduce everyone to the enjoyment and possibilities of creating music while pushing the limits of music making on web. We believe we are ready for this challenge, and I hope you will join us on the journey and together we can grow and create something special.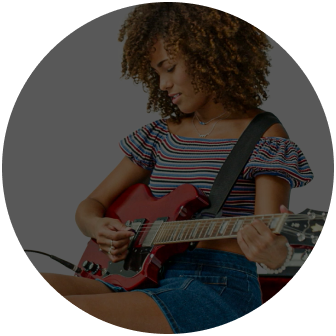 Who is it's meant for?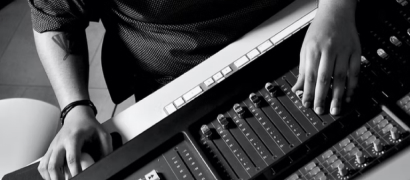 Beatmakers
Create your own beats using built-in drum machines, sequencer tracks and rich sample libraries that include sounds from a wide variety of music genres: rap and hip-hop, EDM, rock, pop, and more.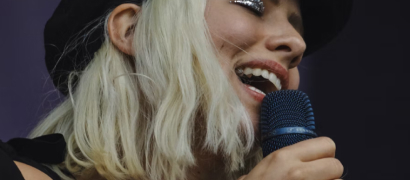 Vocalists
Connect a microphone to an app, including a mobile one, and record your own vocals at any time. Process it with professional effects, share projects with friends and create your own unique vocals quickly and easily.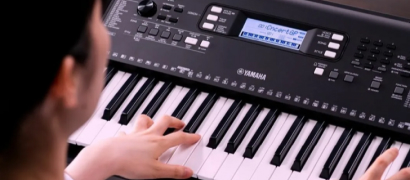 Keyboardists
Connect midi keyboards and synthesizers to the app and record your musical ideas as midi files, connect various sounds to them, and reproduce your own melodies.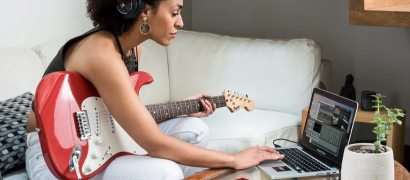 VST
Unique ability to connect third-party instruments and effects using VST technology. The process of making music online is becoming easier, more flexible and versatile.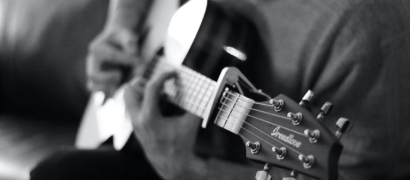 Guitar
Record your guitar parts, compose an arrangement for them, including through teamwork with your friends, and get ready-made tracks as soon as possible.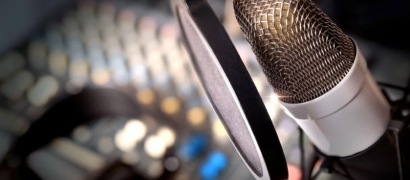 Voice melody
The HumBeatz app lets you compose your own melodies using your voice. You hum a tune, and the program translates it into a midi track. This is very convenient for those who do not have musical notation. Everything for your convenience!
Affiliate program
Invite friends and colleagues and get 10% of each payment to your account
Here you will find many tools for traffic monetization, detailed statistics and analytics on traffic sources. To become an Amped Studio partner, you need to register with our studio.
Join the affiliate program