Song recording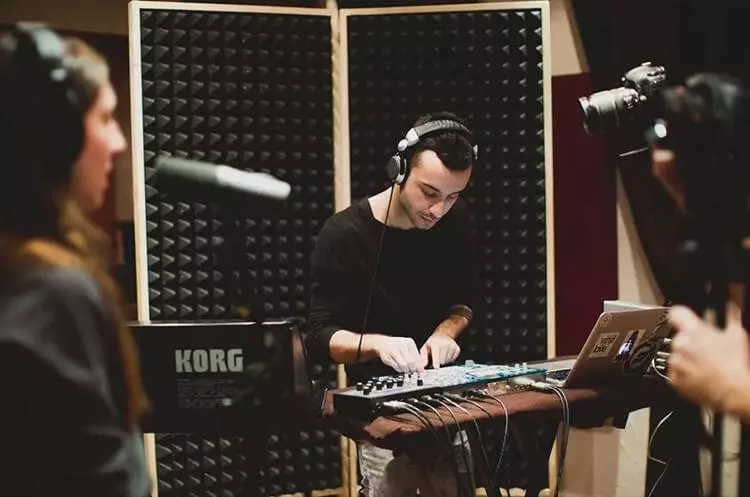 Many musicians, especially beginners, often face challenges, particularly when it comes to recording their voice. After all, not everyone has their own studio at home, and to record music online with background or make a hit in a private, frankly, not everyone can afford it, especially at the beginning. Also, not everyone wants to wait in line with other musicians. In this case, the recording of songs at home on your own computer immediately comes to mind. But where and how to do it? There are many programs for this, but the online song recorder Amped Studio is rightfully considered one of the leaders. We will talk about him.
Amped Studio is an online music studio and music production program. It can be used by both amateurs and professionals, thanks to its simple and user-friendly interface and many useful functions. This music app lets you play MIDI and record audio tracks at the same time, overlay instruments over vocals on the same track, and more. In addition, the program provides ample opportunities for musical creativity, including voice recording for singing, supports the installation of VST plugins for post-processing and does not require software installation.
How to connect a microphone and start recording
All you need to do to get started is plugin your microphone. This is very easy to do. Start by creating a new project by choosing the appropriate item from the menu on the left. Then, after making sure that the recording device is connected to your PC or laptop, you should click on the microphone icon. Only after that you can proceed to the recording.
So, having fulfilled these simple conditions, you can go to the "record" button (red button in the middle of top menu). We add that before starting, you can turn on the metronome, which will help you stay in rhythm.
Processing capabilities
Amped Studio allows you to record your voice and process it with various effects and settings online.
The program offers the following possibilities for working with vocals:
Overlay reverbs, compressors, use of an equalizer and other effects that improve the quality of the recording;
Ability to record multiple tracks and edit them;
Manage sound processing settings in automatic mode.
In addition, in the studio, you can create full-fledged tracks, combining vocals and free sample libraries, midi file sets, loops and beats.
Also, Amped Studio offers another interesting tool, Hum & Beatz, with which you can recognize the notes you have sung or beatboxes, turning them into melodies and beats. This opens up a huge field for vocal recording experimentation. To do this, you just need to click on the recorded sound and the studio will turn them into notes that you can edit, adjust the volume and change to your taste.
Saving
There are two ways to save the finished recording of songs, add vocals and voices to music online in the studio: export audio or publish it.
How to export audio
The program has the ability to export tracks as files in WAV format. By choosing this option, you will save your song to your computer or laptop hard drive.
Publishing a song
Also Amped Studio invites users to publish tracks on the site server. After choosing this option, the song you recorded will be uploaded and available in your account. In this case, the file will be named the same as your project in the studio. The name can be edited directly on the site. To do this, go to the profile and click on the handle, which is on the right side of the track. There you can also add a description of your creation and keywords for search engines.
Share your recording with others
Among other things, Amped Studio allows you to share your songs with friends and colleagues. So, everyone who has access will be able to open the track, listen to it and make their own changes.
To do this, you need to enter the menu and select the appropriate item. Your song can be sent to various social networks or sent by mail. You can also just send your friends a link with the track.
Having received such a link, you just need to click on it so that it opens in the browser. The project will be loaded by itself, and you can start working on it in a matter of seconds. After saving a project that you opened using someone else's link, all changes will only be in your account until you send a new link to a friend.
Conclusion
As you can see, recording songs at home in Amped Studio is a great option for those who want to make quality music quickly and easily. This does not require any special knowledge, you only need a microphone. At the same time, the program has great functionality that can satisfy even professional vocalists. Created tracks can be easily saved or shared with friends around the world. Also, the studio allows you to work on recordings of songs together with other composers, sending them your versions and receiving new ones from them.