Audio Editor Online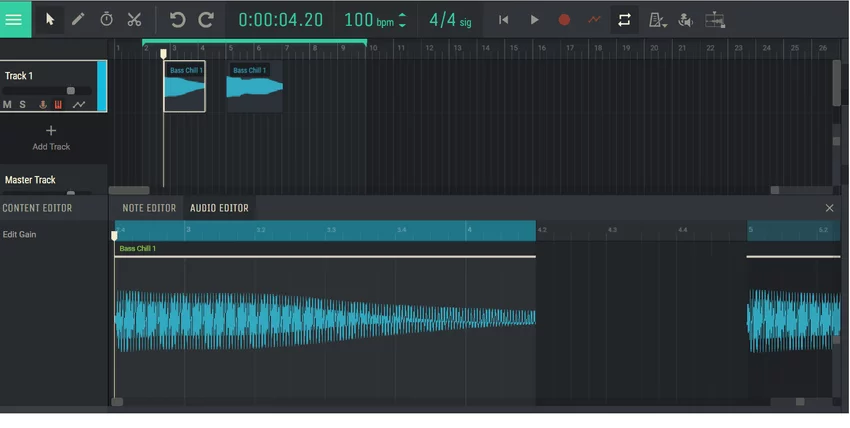 Online audio editor is the easiest and fastest way to change music files. It is possible to edit, cut, combine, and apply the added compositions in the browser version. This concerns musical compositions, voice recordings, podcasts, various audio tracks.
There are many applications and services on the Internet that allow you to trim, merge files, delete a fragment, create a ringtone, and increase the volume. Choosing the right editor option is not easy. One of the most affordable and functional ways is Amped Studio. We will tell you why you should take a closer look at such an online solution.
Advantages and pros of our audio editor
Professional musicians use specialized software as a rule. Such programs are installed on a computer, they are very demanding on the device in relation to its technical characteristics, and they are expensive. It is better to use a simpler method – an online sound editor for one-time quick editing. It allows you to record vocals, musical instruments, work with a composition, process sound and voice in the desired format (including through VST effects).
Here are some reasons to choose Amped Studio:
audio editor online no download – everything is online in your browser;
you can start using immediately after registration;
extended capabilities;
quick installation;
support for almost any audio format;
easily split, trim and merge tunes;
automation of sound and other sound parameters;
voice recorder (vocals) in the audio editor.
A unique feature of the music editor is VST (Virtual Studio Technology) support. The plug-in compensates for the lack of musical education and skills. In fact, the browser audio editor becomes a virtual "machine", which, using "smart" algorithms, greatly simplifies the creation of tracks. If earlier most of the instruments were not available to novice musicians, now the process of creating your own hits online has become incredibly easy. Without experience, knowledge and skills, literally everyone can write (compose, mix) a bright track and save it.
All the main functions of the editor are located in the immediate vicinity of the initial screen. The rest is just a few clicks away.
Convenient means are provided for automating certain actions (for example, a smooth increase in a sound decrease). The functionality of the audio editor is designed in such a way that the primary (basic) actions are always "at hand".
How to use the audio editor: a few tips
First, you need to register on the site, after which you can immediately start editing the audio file online. Simply upload a song or voice recording to a track to get started in the web tool. Perform the necessary actions of your choice, then save the melody in the desired formats (mp3 or wav).
You can connect a microphone, MIDI keyboard, guitar or any musical instrument of your choice to the editor. Record, edit, overdub, mix sound; collaborate on arrangements. The project can be shared with anyone, let him make edits and changes. Constructive criticism will improve your skills.
Features of the free online audio editor Amped Studio
You just need to register to understand how the online music editor Amped Studio works. Start by uploading your material to the audio multitrack, after which you can use the basic set of tools, effects.
The initial (free) package includes 5 instruments, 10 virtual effects, uploading your own files, recording in a vocal editor & sequencer. Demo mode provides an opportunity to understand how you can edit a music or voice document. Would like to know more? Watch video tutorials and read related content. They are also free of charge!
The main restrictions relate to the list of features, effects, export (save) of the modified project. All this and much more are in the premium (paid) version. Your best bet is to purchase an annual editor subscription for $ 49.99, which saves you $ 9.98 (versus monthly renewals).
Features of the audio editor with a paid subscription
All the functionality of the sound editor conceived and developed by us is available in a paid version. A full set of tools / effects / modes allows you not only to edit a musical composition or a voice track but also to help unleash your full creative potential – moreover, without using specialized software.
You will be able to use a large library of samples described above by the VST technology, you will not be limited in the possibilities and quick saving of audio files of the required format in the full version of the editor. An online audio & voice editor is great for beatmakers, keyboardists, vocalists, musicians of any level.
Paid subscription allows you to feel more free, to use all the provided features of the application. The support service is ready to answer all questions, deal with the service and help solve all problem situations.
Musical creativity with Amped Studio is available to each of you online. Directly in the browser!