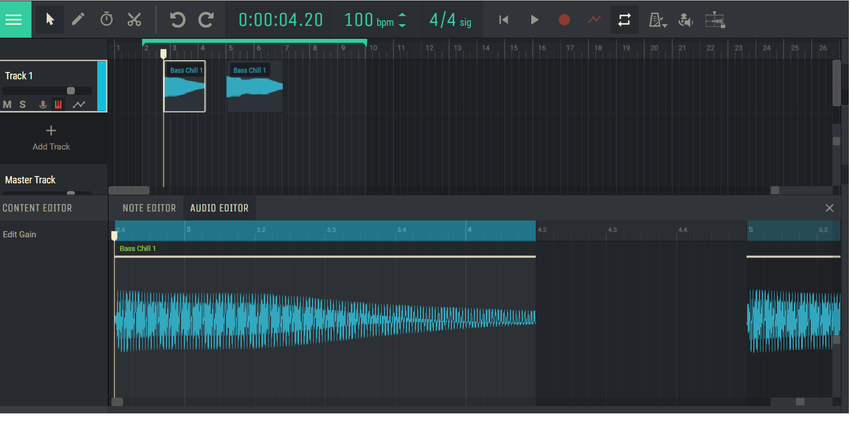 Let´s check out how audio editing works in Amped Studio. We added clip moving and resizing, clip splitting, clip deletion to go along with the basic copy and paste functions in Amped Studio.
Let's start with a simple example.  In the screen shot below we want to edit a drum loop from the sound library.
1. We drag in a loop and click on the sound file (Region) to open the Content Editor and we click on the Audio Editor tab to start Audio Editing.

2. I like the loop but I want just the kick drum on each beat for one bar without the snare. So I select an area to cut and click on the Scissors icon and clip the beginning and end on the section you want to cut and hit delete. (In this example the second note is the snare)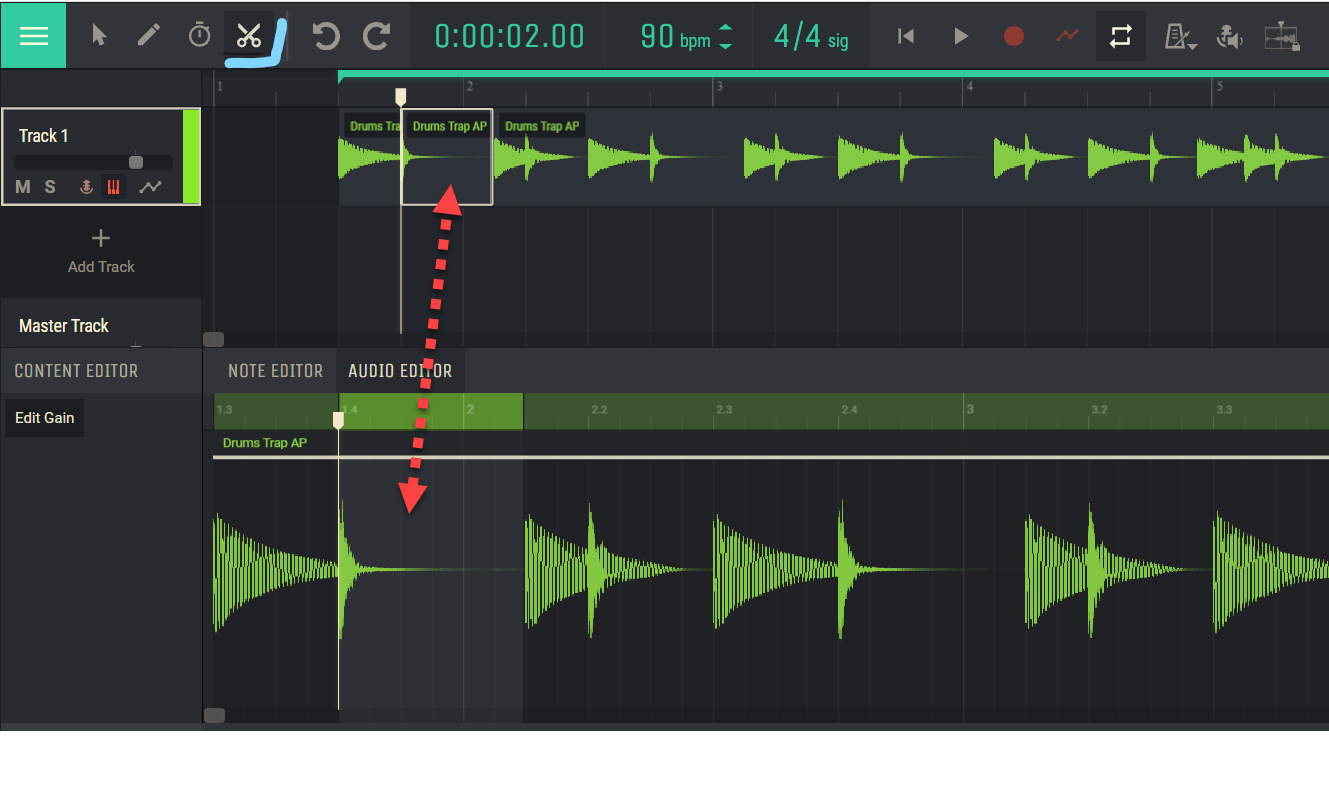 3. When I clip out the next snare drum the kick is cut off too quickly because it is closer to the kick drum in the second part of the beat.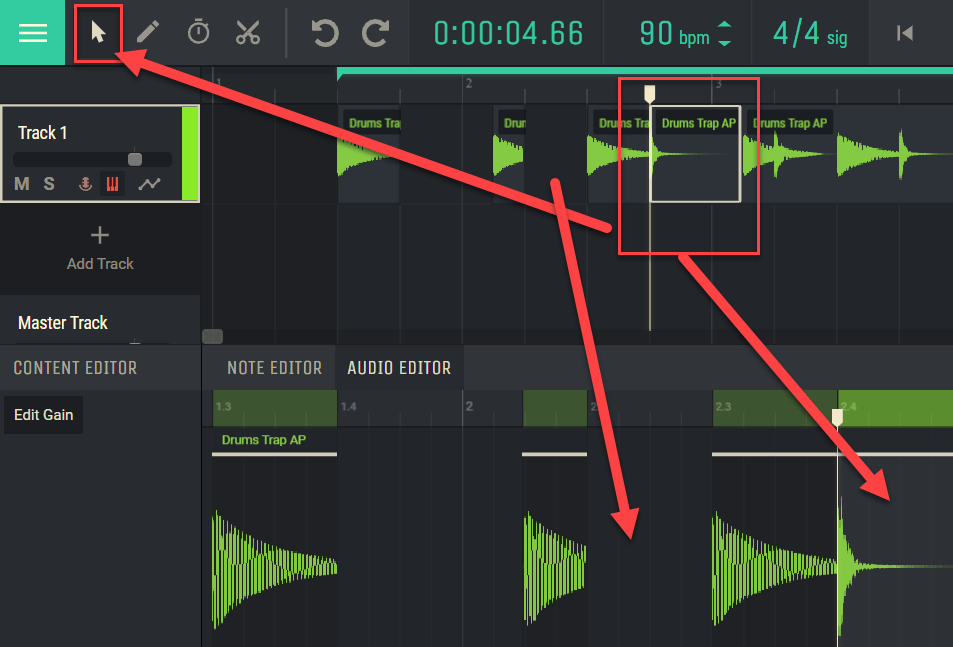 So we need to copy the first beat and paste it were the second beat is-(also remember to go back to the pointer after using Scissors or else we will cut wherever you place the Pointer).
4. Now we have 4 kick drums leading into the second half of the original loop. Done!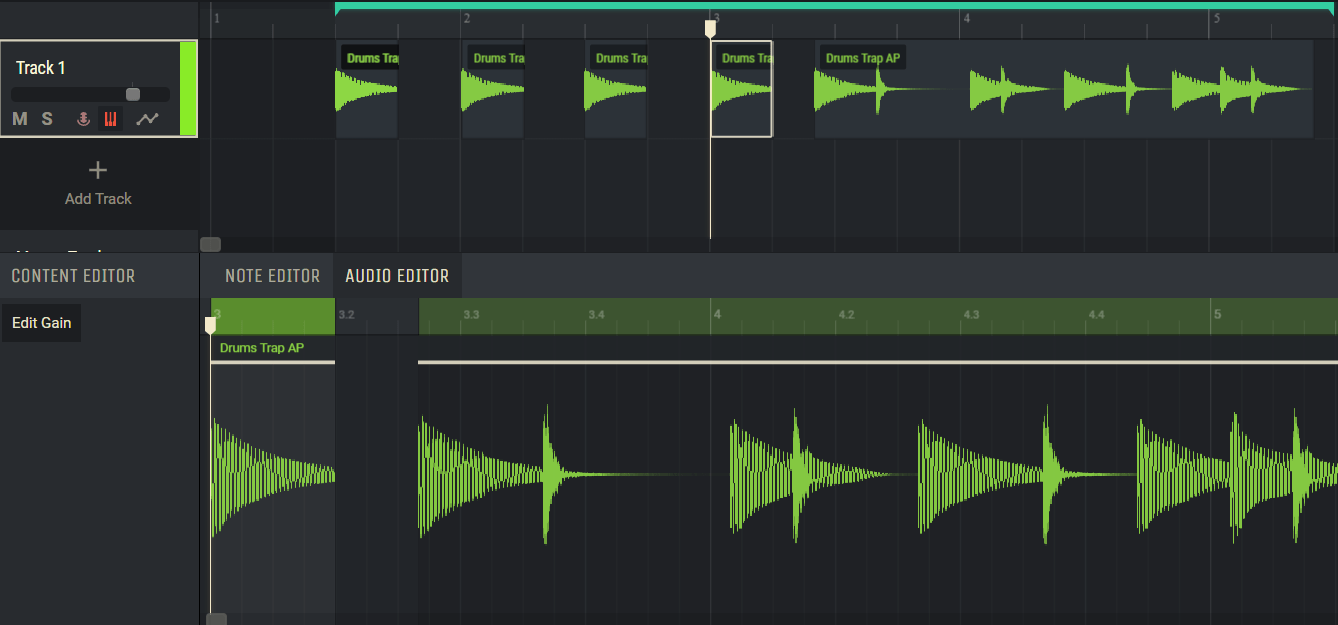 EXPERIMENT!
In the beginning, it´s best to drag in a loop and cut it up and move the parts are and increase and decrease different clips so you can see how the features work and how you can use them when auditing you audio loops and music.
Below we have a Bass loop from the Sound Library and we want to cut the last 2 notes and place them in Bar 5.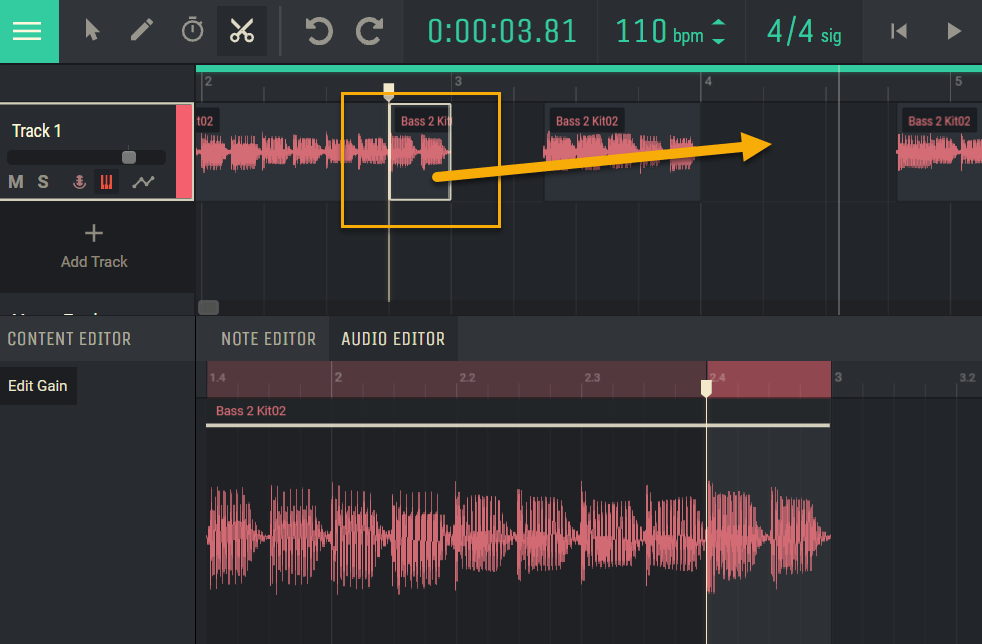 Select the region and use the "Scissors" to cut it and then drag the clip to the desired position.
You can grab the lower corners and of a clip and expand the previous parts by pulling to the right.
Sometimes you can get some very cool results when experimenting and learning new functions and features. Editing is an essential tool in music production tool and we have the basics to start learning and creating all here so have fu and make some noise!
Free registration
Register for free and get one project for free