Free beat makers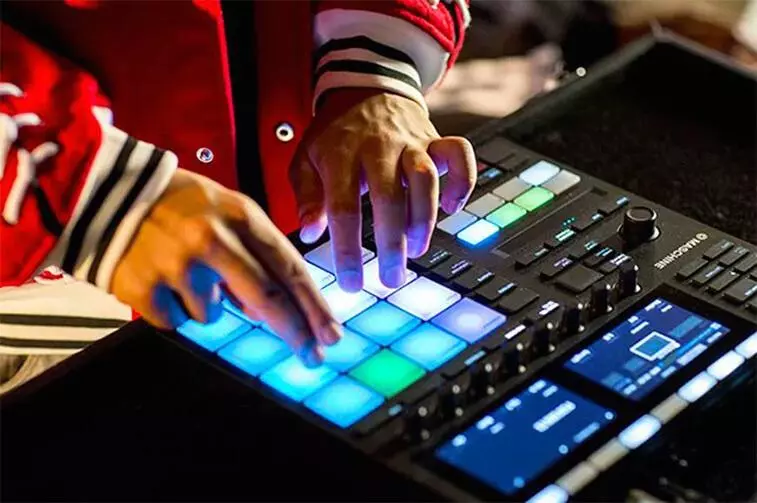 Beats are the heart of any music, especially electronic music. The ability to type, compose and edit rhythms quickly is extremely important for musicians. In addition to paid solutions, there is also free of charge beatmaking software that will help you create your own music at a professional level.
The best beatmaking software requires a sampler, DAW, synthesizer, and sound effects. There are many options for such software on the market to date, so finding exactly the one that will meet all your needs is quite difficult. We have compiled a list of the best free beat maker software in this post.
Amped Studio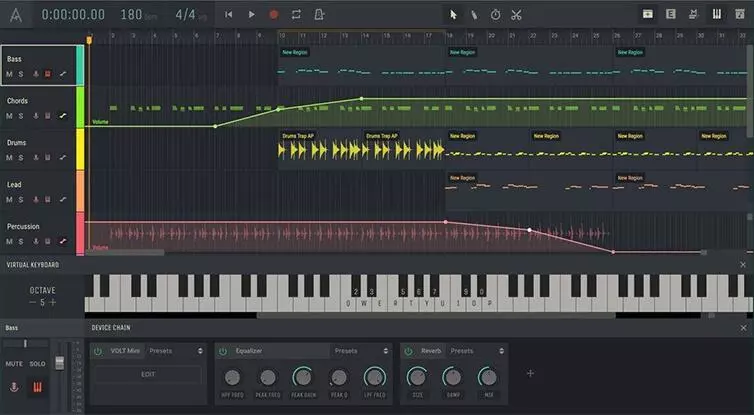 Amped Studio is a powerful online DAW. It has a large number of virtual instruments, effects and a sound library. The program also provides a function for determining the pitch and rhythm, which allow you to record midi and audio content on the same track.
LMMS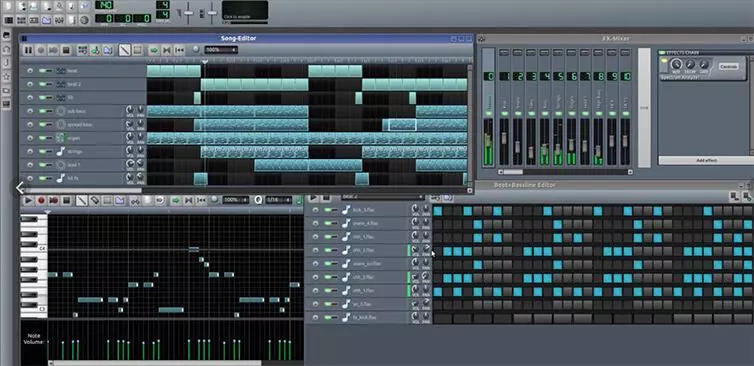 LMMS is an open source platform that resembles working in FL Studio. One of the main differences of this software is its sequencing capability. This program is ideal for beatmaking using virtual instruments and samples. It also allows you to edit bass and drums, and use various VST plug-ins.
Cakewalk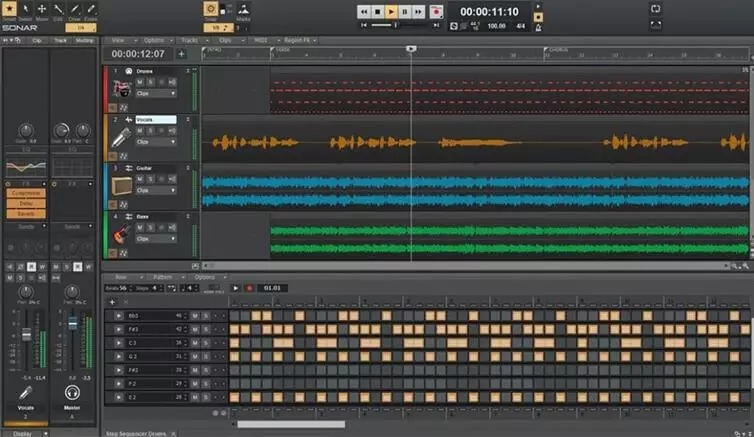 Cakewalk of BandLab is a more traditional digital audio workstation. Its history began at the end of the 80s of the last century.
The free version of Cakewalk gives you all the features you need to record, mix and master your music. In addition, beatmakers can use it to compose beats, record vocals and master tracks.
MPC Beats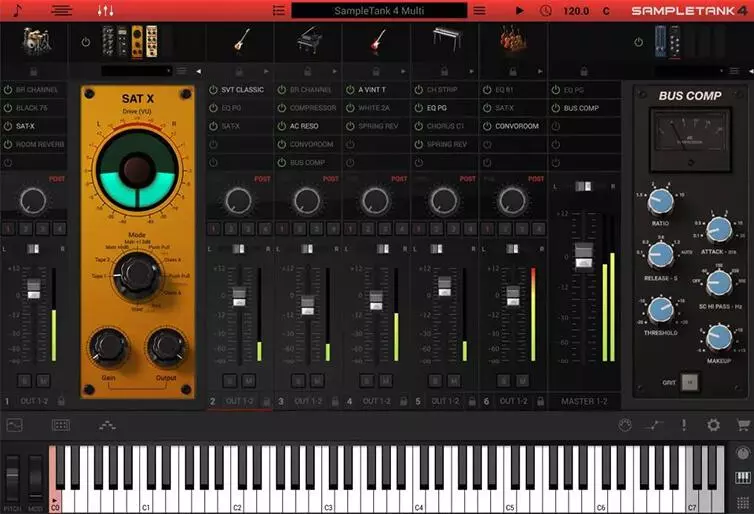 MPC Beats has a lot of essential beatmaking tools. These include a robust step sequencer, eight drum pads and over eighty sound effects. The manufacturer also offers loops and samples of 2 GB, which can be purchased separately.
In addition, MPC Beats can work as a plug-in in another application, or as a virtual instrument in another DAW.
Waveform Free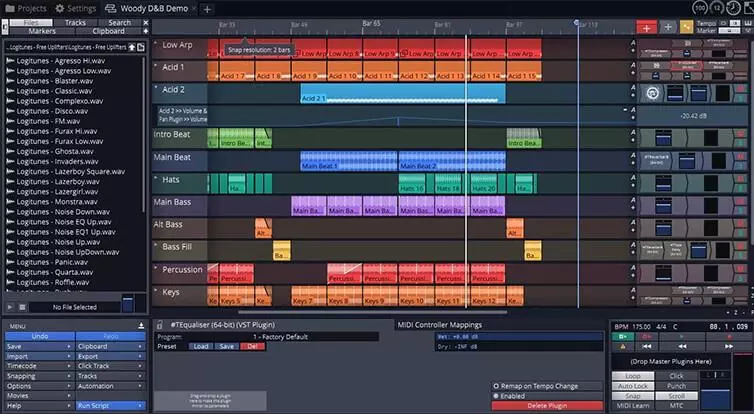 Waveform Free is another powerful free of charge beatmaking software based on flagship Waveform digital workstation of Tracktion Software with the same music creation capabilities.
Garage Band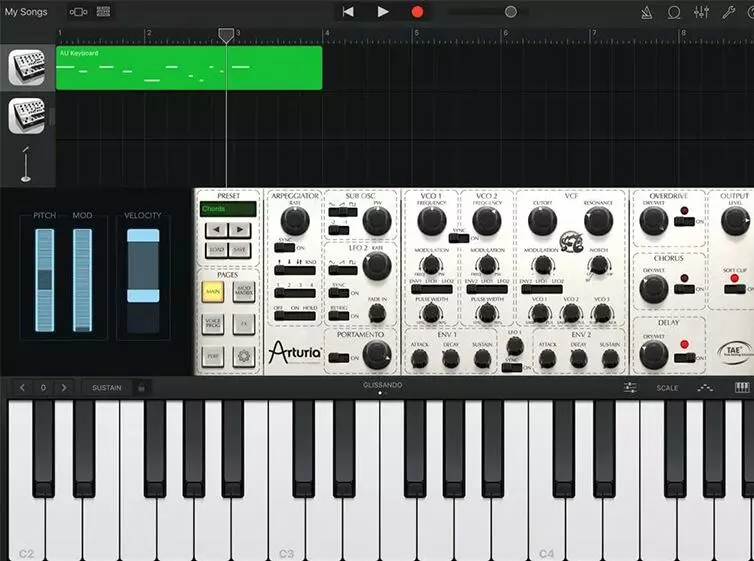 GarageBand is one of the perfect examples of music production software if you own a macOS computer. It has all the features you need to compose music, record audio, develop drum beats and loops.
Although GarageBand is quite robust, it cannot use VST plug-ins. At the same time, the program allows you to download AU plug-ins to expand the core set of functions.
Caustic 3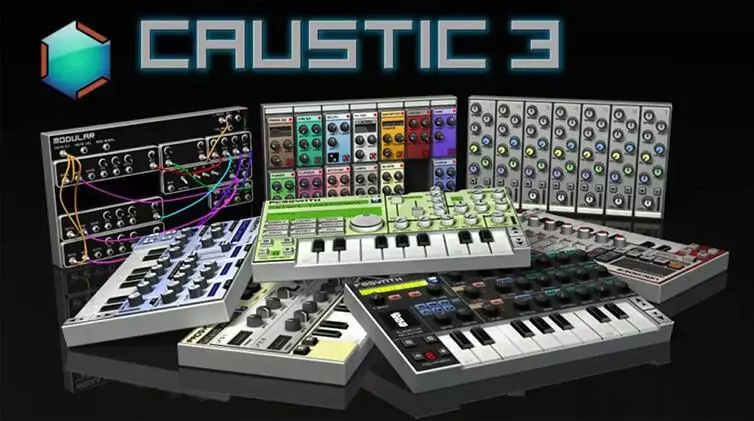 If you are looking for the perfect free beatmaking software, Caustic 3 is definitely worth checking out. It is compatible with iOS and Android, it also works on macOS and Windows.
If you are looking for the perfect free beatmaking software, Caustic 3 is definitely worth checking out. It is compatible with iOS and Android, it also works on macOS and Windows.
Sitala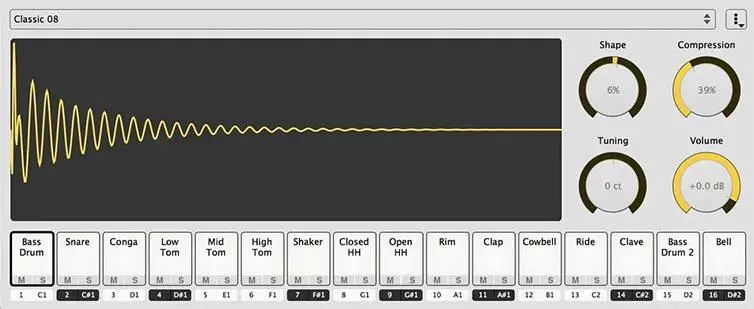 Sitala is a very simple drum sampler plug-in. It stands out for its minimalism and lack of unnecessary functions. You do not need to fiddle with the menu for a long time and search for the desired item on several screens when working with this software.
The software allows getting additional control over sounds in the form of a compressor, which is available on each drum pad. In addition, one of the main advantages of Sitala is the ability to load samples and work with MIDI.
Serato Studio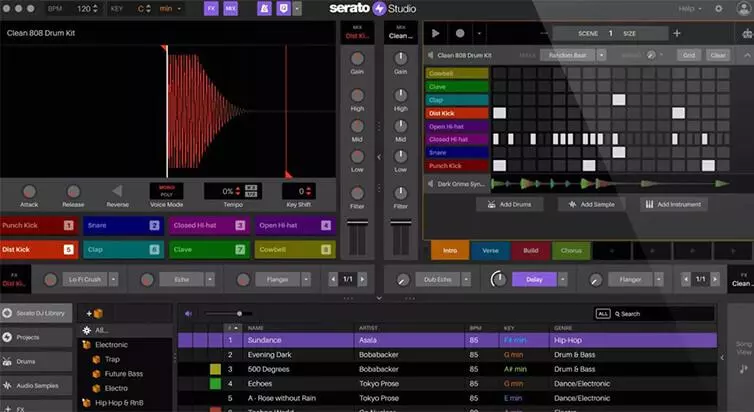 Serato studio is free beat creation software perfect for novice DJs. This software allows you to create beats and drum patterns quickly, and switch between them with just one click.
Serato allows creating hip-hop music quickly without limiting your creativity, while providing smooth transitions between different software components that are combined in one software.
Poise
Poise is a flexible and not too complicated beatmaking program. This free software features balanced functions, it is a simple and fast sampler.
The program comes with various advanced features. You can store drum samples on one pad and choose between different trigger modes: group, random, and loop. This way you will be able to overlay different elements on one record.
Magix Musc Maker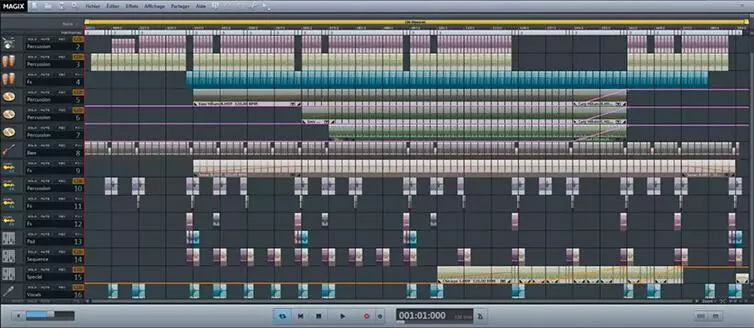 MAGIX Music Maker is a simple DAW helping you to create new beats quickly and easily. The software is good for beginners and has an extensive sound library and various loops, while it does not require knowledge of music theory.
All loops in the program have a different pitch, which can be edited using a collection of effects. Music Maker also supports MIDI playback.
OrdrumBOX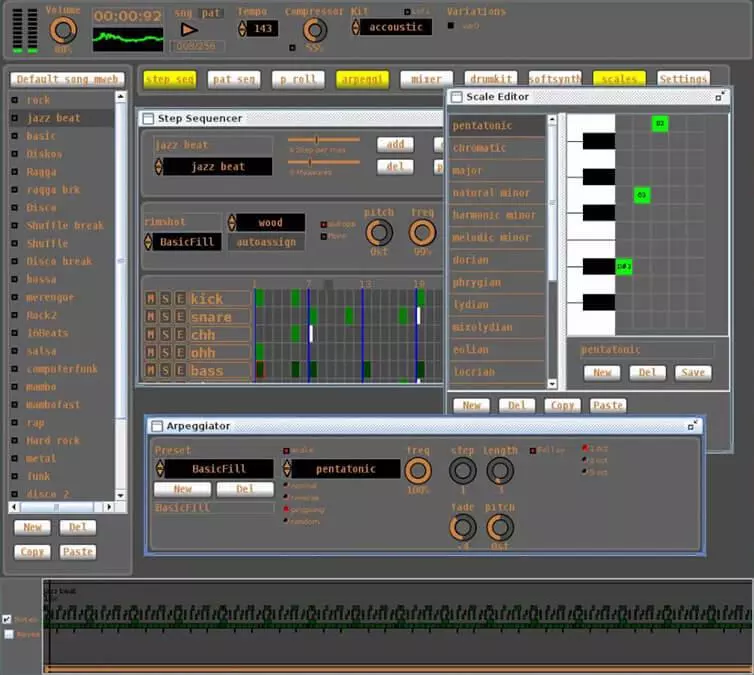 Ordrumbox is free drum creation software ideal for aspiring music producers. OrdrumBOX is known as a drum machine because its main function is drum rhythms.
This software has a Natural Sound Assignation function which can equalize the sound with its natural sequence and pitch. The software has an extensive bit base and various customization options. Built-in sequencer can be considered one of the best features of OrdrumBOX.
MuseScore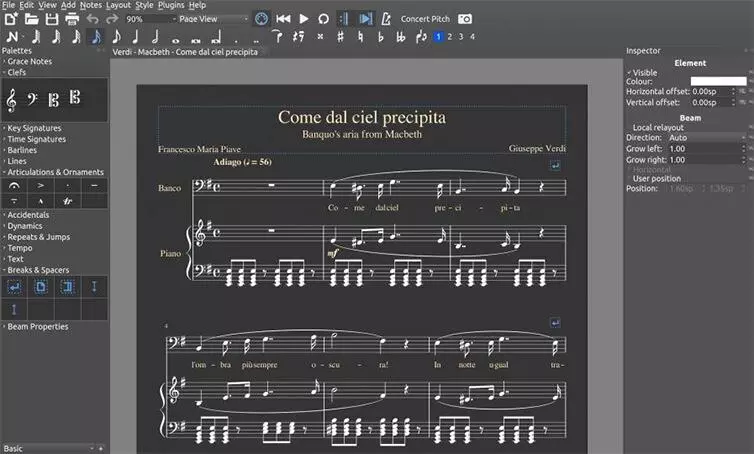 MuseScore is a beatmaking software for Windows and Mac users. It has a user-friendly interface and allows even beginners to creature quality music. You just need to press the keys and click the mouse. Free software allows you to change the format and convert music files to Wav, Flac and OGG.
Pro Tools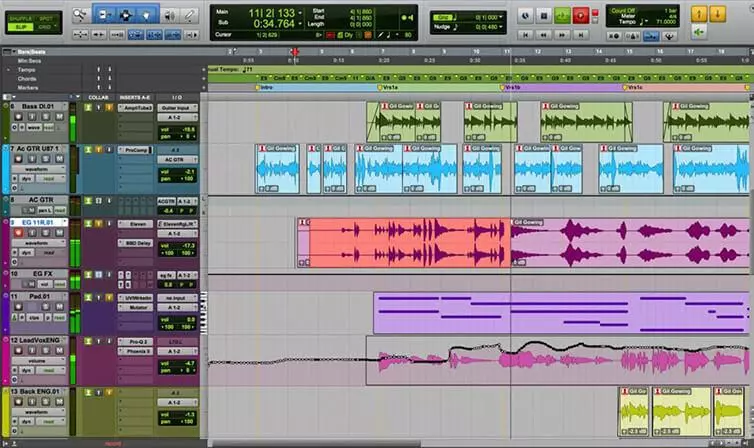 Pro Tools form Avid is one of the industry-leading DAWs for any type of music production, including beatmaking. You can easily make compositions of beats and samples, record music and MIDI production with the help of this software.
The program allows you to make 16 audio or MIDI tracks and includes over 20 professional effects and processors.
Tracktion 7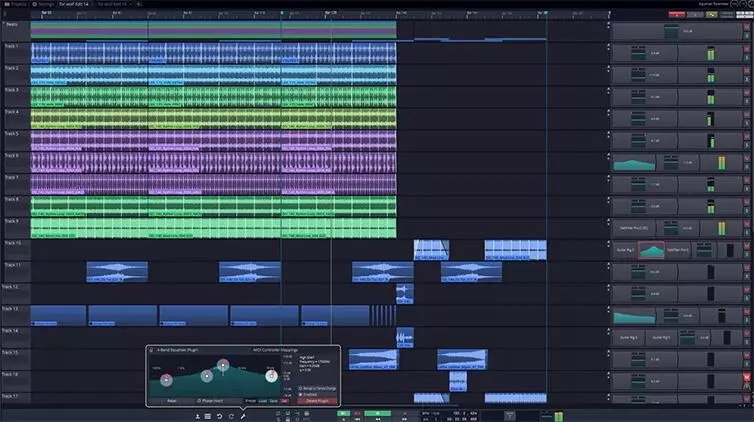 Tracktion 7 is a beatmaking DAW with a fully functional free version. You can buy additional software and tools, but the basic version is completely free of charge.
Tracktion 7 has a wide variety of plug-ins built in, including EQ, limiters, compressors and basic effects such as reverb. In addition, the program has unlimited support for VST plug-ins.
FL Studio
FL Studio is a professional-grade DAW with everything you need for beatmaking. Free version of FL Studio gives you full access to its DAW and all the plug-ins in its core suite, so you can try absolutely everything.
This system has a very user-friendly and clean interface that is great for creating beats thanks to the world famous step sequencer.
One 4 Prime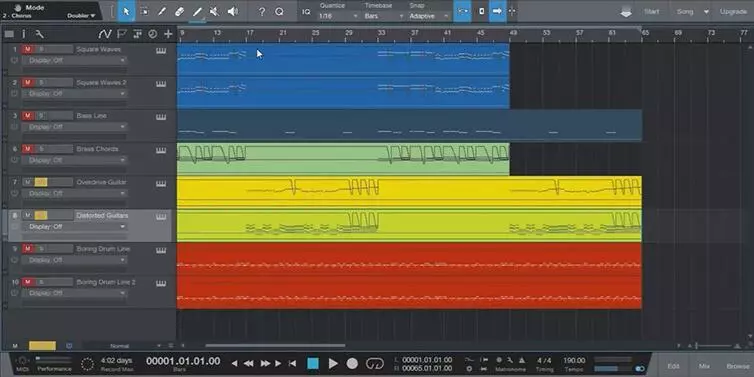 Studio One 4 Prime from PreSonus is a renowned DAW targeted at those who want to record music. However, it is still a handy beatmaking tool, and its professional effects and processors make One 4 Prime the best choice for those looking to produce sampled or recorded beats.
The software interface allows you to quickly manage 1GB of free DAW samples, 9 software plug-ins and other controls including a smart browser.
TX16Wx Software Sampler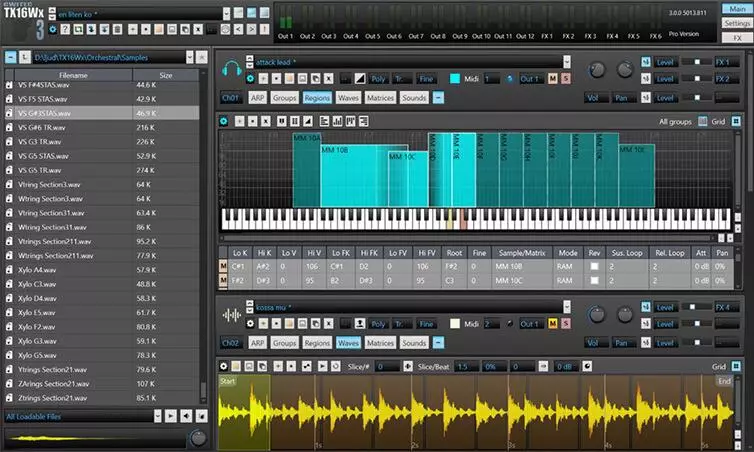 TX16Wx Software Sampler stands out among others for its power. This tool is perfect for more professional beatmakers.
The plug-in is an almost endless set of sample editing tools. It includes several filters, sample recording, wave editor, beat slicer, advanced modulation options, and a powerful editor for creating custom samples.
Grace
Grace has an intuitive interface and workflow. You will have access to advanced sample editing and sound creation functions with it. This free of charge tool includes a number of filters and modulation capabilities, several neat onboard drum sets, and the ability to import SFZ libraries. The software is available only for Windows devices.
Groove BPB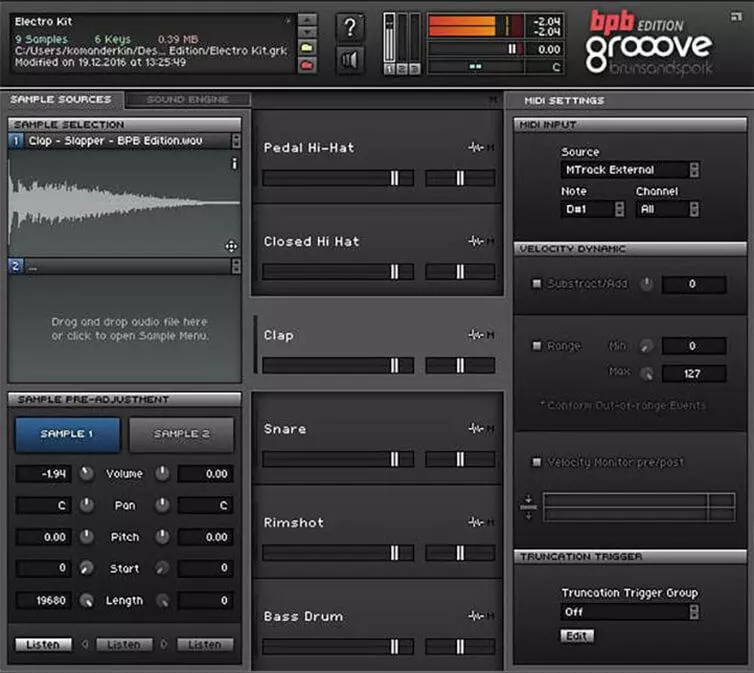 Grooove BPB is a free drum sampler plugin based on excellent Grooove sampler from brunsandspork. It offers six slots for two drums. Each sample slot has individual controls for volume, panning, pitch, filters, and modulation.
Having two samples loaded into the same drum slot opens up many possibilities for sound creation. You can quickly layer other sounds on top of the beats to create unusual combinations.
Kontakt Player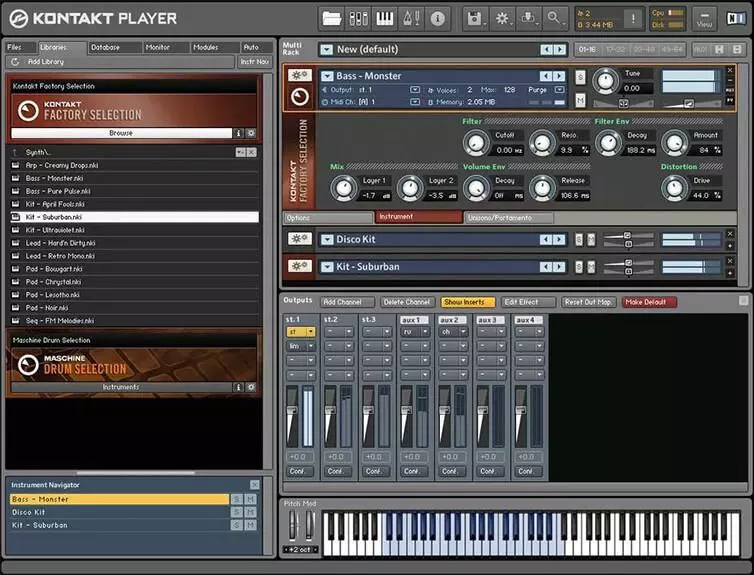 Kontakt Player is a free version of Native Instruments' flagship sampler called Kontakt. When you sign up for your free Komplete Start set, you will be presented with Kontakt Player, the extensive Kontakt Factory Selection library, and many other useful features. The free library contains all the necessary sounds for beginner beatmakers to work.
LABS
LABS is another free sampling-based beatmaking software. The program offers a wide range of high quality sounds. At the same time, the library is constantly evolving, and new sounds are added to it almost monthly.
SampleTank 4 Custom Shop
SampleTank 4 Custom Shop is a free collection of sounds for flagship SampleTank 4 engine from IK Multimedia. It contains 50 instruments in sixteen categories based on over 4 GB of audio content. Sounds can be customized using the SampleTank 4 virtual mixer with 70 effects.
Also you get:
a large selection of orchestral instruments;
drums;
piano;
synthesizers.
In addition, the library can be extended with paid plug-ins provided by IK Multimedia.
Tyrel N6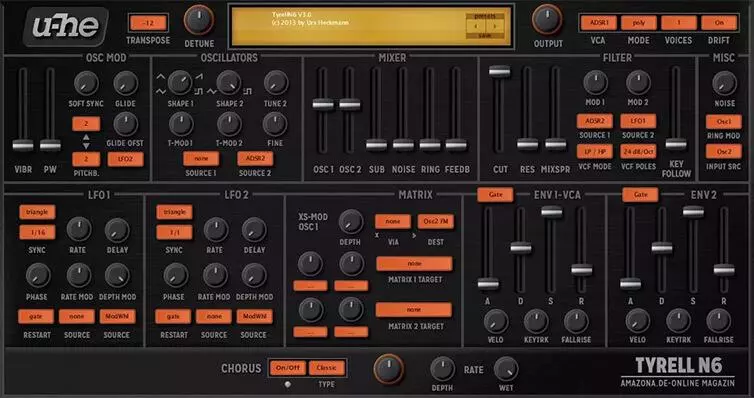 Tyrell N6 is a virtual synthesizer developed by U-He, the company behind synth masterpieces such as Diva, Repro and Hive. Adding Tyrell N6 to your beatmaking arsenal will give you access to a range of sound presets that are included in the software. There are also many free third party sound banks available for Tyrell N6.
The best thing about Tyrell N6 is the ability to program the synthesizer with ease. Even if you are a beginner beatmaker and not a synth expert, you should be able to create several new synth patches for your next trap beat without any problems.
Surge
Surge is by far one of the best free synth plug-ins on the market and deserves its place on any list of beat maker software. However, Surge is not for the faint of heart. This incredibly flexible synthesizer lets you create just about any sound imaginable, but you'll have to figure it out first.
Luckily, Surge is supplied with several sound banks, and you can download some additional presets online for free.
Finisher Micro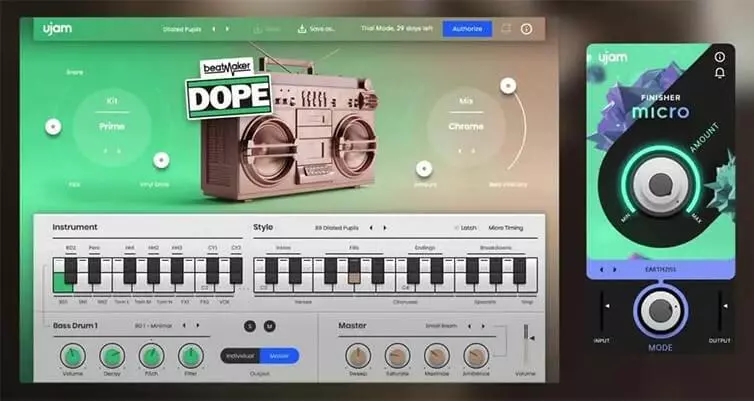 Finisher Micro is a freeware program from UJAM that is widely used to create overdubs, add filters and musical depth to your beats.
Finisher Micro has a variety of functions and effects, with only one knob controlling multiple FX parameters at once. Finisher Micro plug-in, which is free to download, includes 25 presets, each based on a separate multi-effects chain.
iZotope Vinyl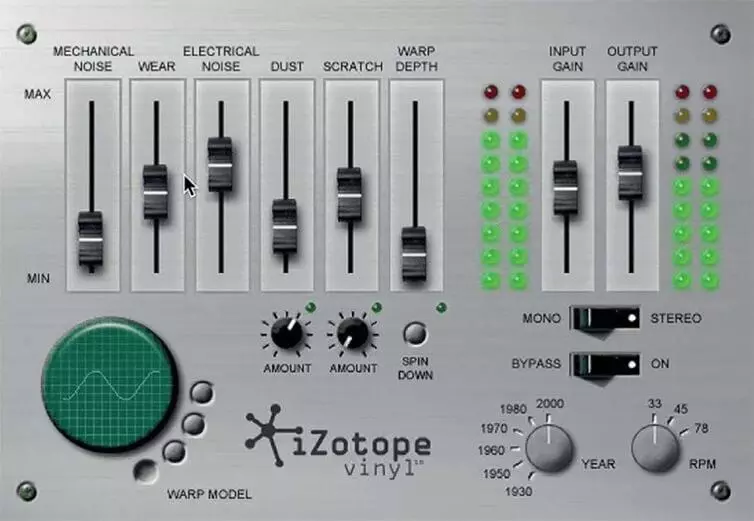 iZotope Vinyl is old school software and is an essential part of any starter beat making software suite. In short, it is a versatile sound-producing effect giving a track the sound of a vinyl record. The program allows you to simulate the crackle of vinyl and add scratches. However, you can experiment with the sound in many different ways, for an unrivaled lo-fi effect and adding a vintage ambiance to your beats.
Grailon 2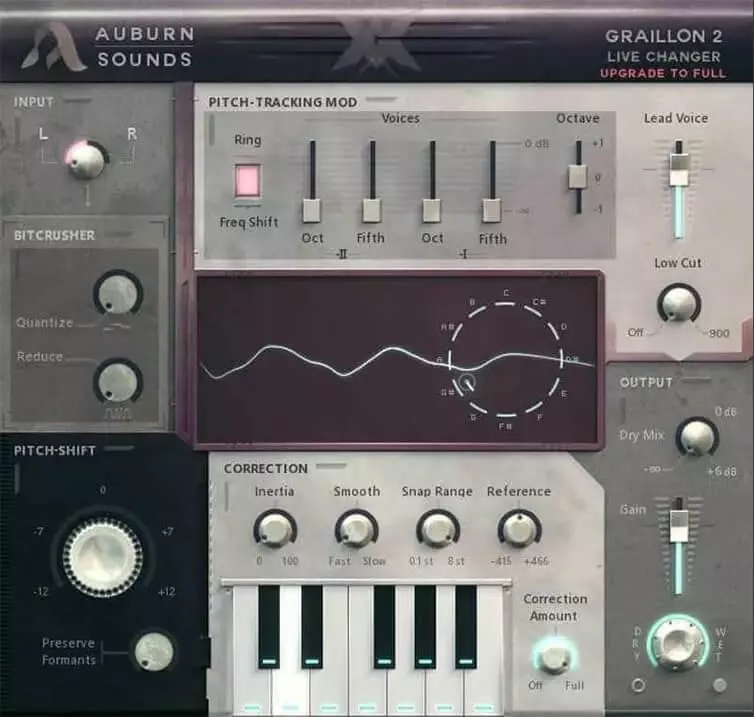 Recently, Graillon 2 is the best free auto-tuning plug-in. It can be used to quickly adjust the pitch when recording vocals or apply auto-tuning to other effects. Needless to say that auto vocal tuning is a ubiquitous element in music today, that is why Graillon 2 is a great free option for many musicians and beatmakers.
TDR Nova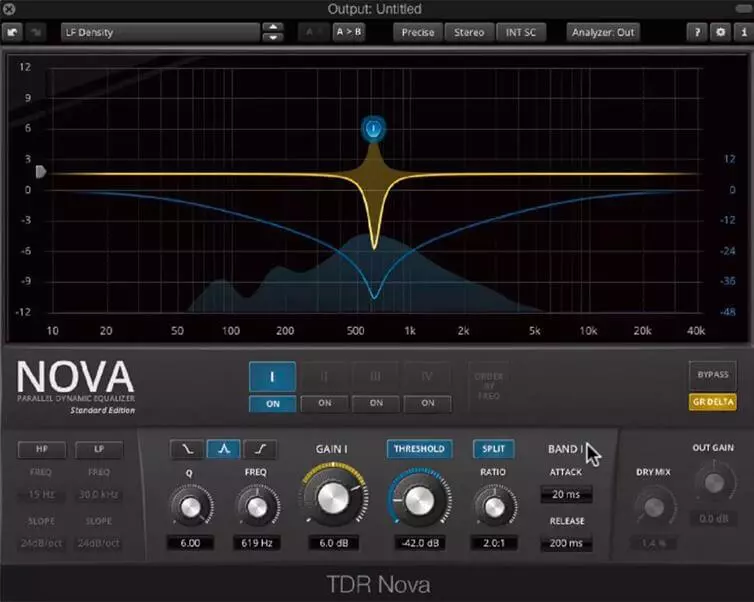 TDR Nova is a versatile plug-in equalizer. You can use it for both mastering and mixing individual components of your beats. TDR Nova is different in that it offers some pretty advanced features, but they won't get in the way if you only want to use the plug-in to tweak the EQ.
Limiter №6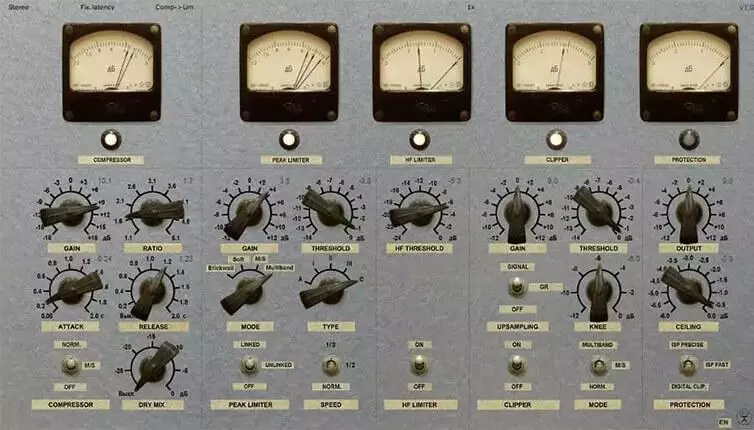 Limiter № 6 is arguably the best free limiter plug-in on the market. If you are not familiar with limiters, it is worth knowing that they are used to make the beat louder. It is important not to overdo it here, this can narrow the dynamic range and make your beats dull and lifeless. However, if you use the limiter correctly, your finished tracks will sound loud and beautiful.
Youlean Loudness Meter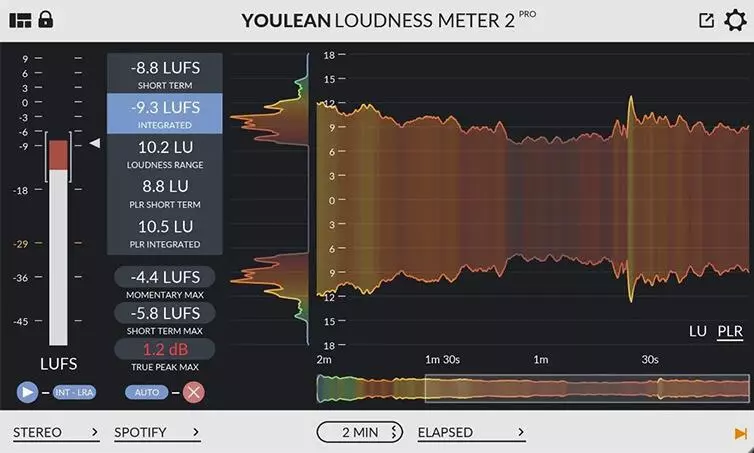 Youlean Loudness Meter is a good tool for checking the loudness of your master track. As you know, every streaming platform has different volume requirements and this free plug-in will help you avoid volume penalties when streaming music.
Сonclusions
As you can see, free beatmaking software is quite diverse. Many free DAWs have very unlimited functions that are sufficient for creating beats. Some of the programs are open source, which completely unties the hands of beatmakers in their work.
We have covered the best free software here, they all have their own benefits. The choice depends on the specific needs of the beatmaker. One thing is for sure: using any of these programs, along with persistence and creativity, you can create professional and beautiful beats.