How to make rap song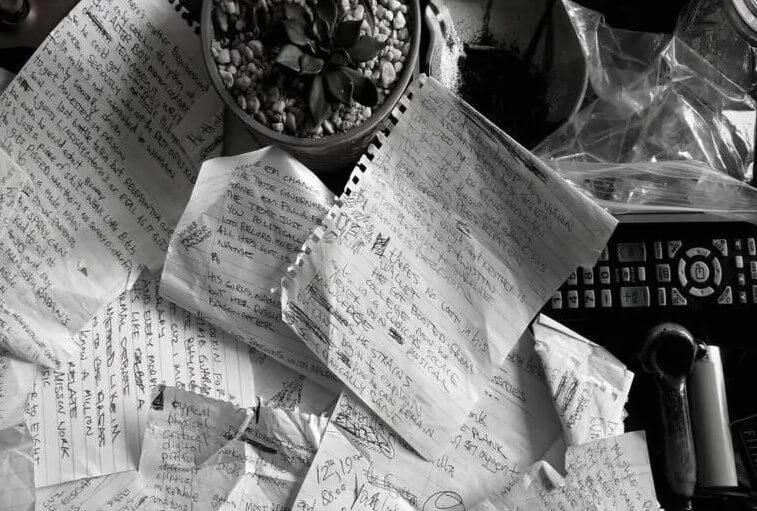 Rap has been one of the most popular musical styles for many decades. This music attracts more and more new authors. It looks very simple for a beginner, because to write a song in this genre, you only need a sense of rhythm and a competent selection of rhyme. But the apparent simplicity turns into a waste of time without the expected result. This is due to the fact that the aspiring author does not know how to make a rap song. He creates boring lyrics and the same melodies that are unable to hook the listener.
To avoid becoming one of the unlucky rap creators, follow these guidelines. They will help you compose songs that resonate emotionally with your listeners.
Writing lyrics for a rap song
Verses serve as the basis for any song. But rap is not lyrics with soft music and gentle phrases. Everything here should be clear, rhythmic and relevant to the listener. Therefore, the lyrics for a rap song cannot be artificially created. It must come from the very heart of the author.
When writing a text, it is better to build on the following 5 rules. They will tell you how to make a rap and achieve a quality result.
Rule 1: Only Act When Inspirated
You don't have to sit down at the table and try to create a masterpiece in your free time. It won't get you anywhere. Jot down interesting thoughts as soon as they come to mind: on public transport, in the store, while walking or exercising. These can be just words from a future song or individual phrases. Keep a notebook with you for such occasions.
Rule 2: Don't Forget the Importance of the Chorus
The main hook in rap is the chorus. This is a kind of thesis that includes the essence of the song. When you understand this, you will know how to write rap and get many fans of the genre interested in it.
In rap, the chorus is considered to be the main part of the track, not a periodical departure from the topic. It is played several times and allows the listener to immerse himself in the words and melody they love over and over again. Therefore, it is necessary to start writing rap with the chorus. With a ready hook, you can easily create verses for a song that lead to a unique thesis.
Rule 3: Use the style you are strong in
After composing the chorus, you can start writing verses using words and phrases from your notebook. Here, too, you need the ability to rhyme and a sense of rhythm.
Remember that songs only attract listeners if they are inspired by the author's strengths. For example, if you are good at metaphors, use them in your text. But don't overdo it. After all, the main rule that tells a beginner how to make rap song is to be specific. The more you put forward abstract ideas and images, the higher the risk that the listener will not understand you.
You can read how to create a song with Amped Studio and try recording your own rap song online.
Rule 4: Use Your Life Experience
Many young men want to assert themselves, so they declare that they can sing well on any topic. They write songs about things that they have not encountered in real life. For example, about their own drug monopoly and other things that are traditionally considered attributes of a real rapper. In fact, it looks ridiculous and can only cause bewilderment to the listener.
If you are really interested in a topic in which you have no experience, turn the poem into a farce. That is, make it a fun parody of your chosen theme. In this case, you will not look stupid and will certainly interest rap fans.
One important point to keep in mind when using this method is that rap is not a humorous genre. It is better not to overuse such tracks and write them on rare occasions.
Rule 5: perfect your words
Even seasoned rappers don't create great tracks on the first try. You are also unlikely to succeed if you do not know how to make rap. Therefore, do not be lazy to bring your text to perfection. At first, you can transfer any thoughts to paper, as this will be a draft. Then you will have to read the result many times and make corrections. It is recommended to do this not immediately after creating the draft, but after a few days. During this time, your worldview will change, and you will look at things in a new way.
The best way to reduce unnecessary text is to rewrite it from memory. You are unlikely to be able to reproduce the poem in its original form without first memorizing. First of all, only the most spectacular, catchy phrases and plot lines will be remembered, and all unnecessary information will be filtered out.
When optimizing the lyrics for a track, be guided by the structure of the works of other rappers. Experienced authors have long understood for themselves how to make rap, and they use the worked-out techniques all the time. Most often, their songs consist of 2-3 verses and a chorus repeated 3-4 times. Try to come up with the same structure as you work on your own verses.
Making a beat for a rap song
Each song has its own beat (rhythm). You can come up with it yourself or use a ready-made option. In both cases, the poems written should fit smoothly into the music.
Using a ready-made beat for a rap song
Working on the basis of a finished beat is much easier than writing poetry and then adjusting it to the melody. After all, the text is easier to create with a clear rhythm, especially if you already have blanks in the form of written phrases and words matched into rhyme. Trying on the lines to the beat, you can achieve a natural sound and match the poem to the selected music.
Consider the theme of the poem when choosing a rhythm. Some varieties of the bit are only suitable for combining with serious words. Others sound appropriate at fun parties. Therefore, the idea inherent in the text should be combined with the rhythm of the future song.
Composing your own rhythm
You can create a beat yourself using a musical instrument or a computer. The easiest way is to take old songs in the genre of soul or R&B as a basis. Popular rappers often use them. You can design a beat using the Amped Studio computer application. This application is distributed free of charge. There are other programs for recording rhythm. They differ in capabilities and interface.
You can also create a rhythm through a drum machine with a programming function. Roland TR-808 is considered to be one of the best examples of such equipment.
On the drum machine of this model, many beats for rap and hip-hop were created. The equipment works with a wide range of bass drums, ratchets and other percussion instruments. The results of its work can be saved to a computer.
There are also a large number of software synthesizers that are implemented in the form of VST plugins and instruments built into various sequencers.
Creating a melody for a rap song
The melody is created using various musical instruments or synthesizers, both electronic and digital. To write a melodic part, you need at least a minimal understanding of musical notation. Although today the content of musical compositions is becoming more primitive, and often, even without special education, a person can create a world hit.
Also, for this purpose, you can use the sets of ready-made synthesizer and instrument parts, which are available both in Amped Studio and in third-party sample libraries.
Melody composition with lyrics for rap song
If you succeed in making the poem match the chosen music, start structuring your piece. The following breakdown of verses for rap is commonly practiced:
Introductory part. It should not be longer than two, four or eight measures. There may be no percussive rhythm in the introductory part. In this case, the intro will contain only the melody being played. Some songs are written without an introduction at all;
Verses of 16 measures. Each verse should lead to the main idea (chorus). That is, it shouldn't look incomplete;
Chorus of 4-8 measures, reflecting the theme of the track. The chorus is inserted between verses. Sometimes it is sung several times in a row to emphasize an important point;
Interlude of two measures. It serves as a kind of transition between verse and chorus. With the correct arrangement of the piece, the loss turns into an introduction to the next chorus;
The final part. It is similar to the intro, but brings the song to the finish line.
After determining the structure, start reading your work, removing unnecessary phrases and correcting errors. Use only those words that convey the main idea. Feel free to remove unnecessary phrases. Better to leave pauses instead to emphasize a significant moment. This processing will help you bring the song to perfection.
Signs of a good rap song
For a beginner, the main thing is not only to know how to make a rap song, but also to understand what result one should strive for. High-quality rap combines:
Original and polysyllabic rhyming. If the rhyme has to be broken for creative purposes, it shouldn't affect the overall effect of the song;
Expressing thoughts and ideas only in unique ways;
Concrete presentation of the text even with the high rhythm of the music. Keep your phrases concise and clear;
Ability to play with words and use metaphors, but without excessive abstraction.
Promotion of a written rap song
Most often, aspiring authors make rap for themselves. But you can try to share the song with other connoisseurs of the genre and get their opinion. For example, for such purposes, there is the SoundCloud site. On this resource you need to register, download the work and fill in the hashtags. After that, all that remains is to regularly visit the site, read user comments and answer their questions.
You can also share your songs on other sites. For example, do it on social media. Publish the track on your pages and do not restrict access to it for strangers. The more users listen to your song, the faster it will gain popularity. That's the main ways how to promote your music after finishing it.