How to cut audio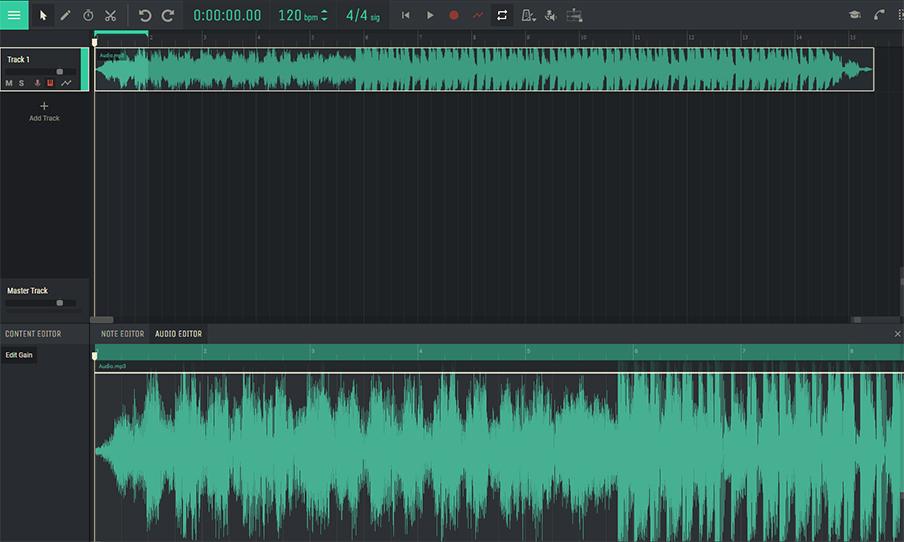 Amped Studio is a complete audio editor that allows you to perform both basic audio trimming and processing functions, as well as professional audio editing work. We have developed a powerful tool that allows you to create any miracles with your audio files. Asking questions about how to cut audio, how to apply an effect to a melody, how to make a ringtone for your phone, all this can be done without any difficulties in Amped Studio.
Benefits of Amped Studio
Quick Edit
You can trim an audio file in two simple ways: drag the edges of the audio file to the desired points; use the scissors tool and cut the file in the right places.
Ease of use
The application interface is very simple and intuitive. Any beginner can easily deal with it and perform the necessary actions in terms of audio editing.
Work online
The application works online, and in order to cut audio, you do not need to download and install the program on your computer. It is enough to open Amped Studio in the browser, drag the desired file into the application window, edit and save.
Wide functionality
Because Amped Studio is a full-fledged music production studio, it is equipped with a huge amount of functionality for sound processing. Here you can apply volume automation fade-in, fade-out, EQ, and more.
Large number of supported audio formats
Amped Studio supports almost all popular music formats: MP3, WAV, WMA, etc.
Complete security
You can be 100% safe with your data. No one can listen to them, since only you have access to them.
Audio trimming steps
1. Import audio
Drag an audio file into the application window. You can also select it from any disk storage and load it through the "Import Audio File" function:

2. Trim audio
Select the Scissors tool from the top toolbar, and click on the place in the audio file where you want to cut it. Remove the unwanted part.

You can also trim the audio simply by dragging its border in the desired direction.
3. Export audio file
Select the "Export Audio" option from the menu.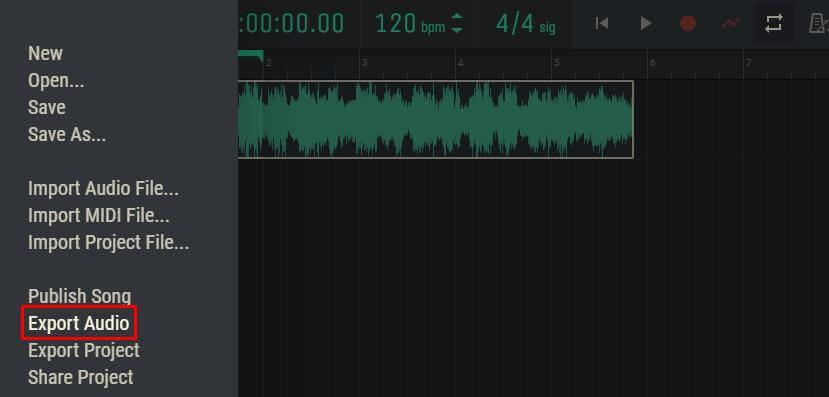 In the window that appears, click "Export" and specify the location where the file should be saved.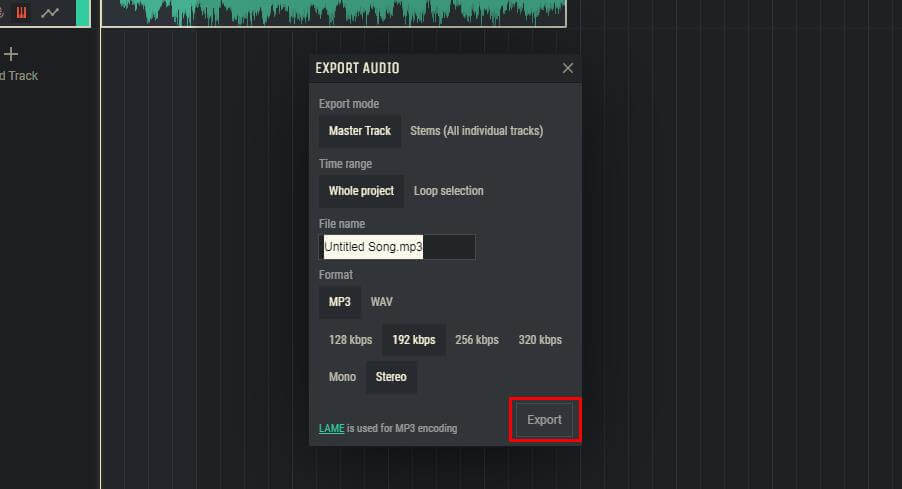 Amped Studio is a complete audio trimmer. Here you can make a ringtone for your phone, or cut the song you are interested in, while keeping it in its original quality.