How and where to start creating electronic music?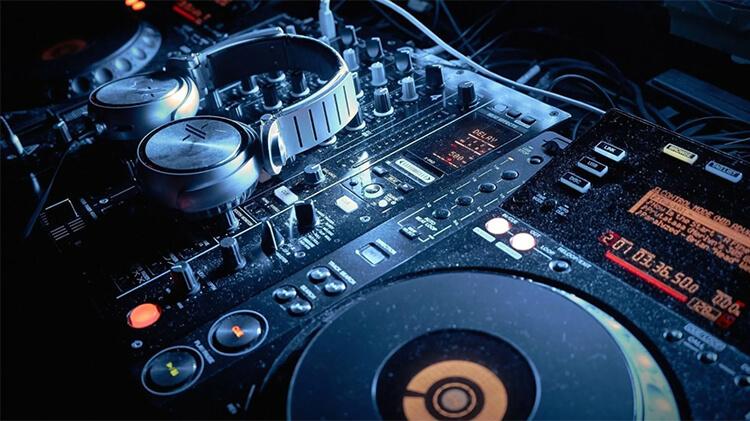 In this article we bring the idea to inspire you and give you a helpful tips of how to build your first interacting with the sound universe, what should you pay attention to and which instruments to try firs, some advices that sure can save your time and help to create a vision of what you have to do at the first stage of your way from complete beginner to expert in music production. A good beginning is half a battle. This is an approach.
Passion is the key
Of course, as all creative process working on music requires from you charge of passion to music, patience in the process, attention to details, and as soon as you deal with sound feeling off all that you will hear. As for the feelings those are one of the important guides on this way, feelings are natural, flow, chemistry. There are no similar musicians, every one applies his personal feelings, expressions, experience even if they play same composition or singing the same song. After some time working with music you realize that you started hear deeper and wider, notice peculiarity you haven't notice before.
It is you first time dealing with music from the creators point and the idea to make your own tune, beat or a song hit your mind keep going! There is blast of digital tools for music production are available for you today. It is called a DAW. There is no "objectively" best DAW. It depends on preference. Many DAWs have the capacity to output great music.
And right now, just under your palms u have piece of software that is great in its kind to start realizing your idea and dive into a music universe and open a new dimension for yourself.
We less stop at equipment at this article pay more attention to the process. But the most essential tools at the starting point of electronic music production you have to be equipped with are a computer and a pair of on ear earphones, the rest is a plus but not critical in the beginning. If your neighbors and homies do not mind you can get a pair of monitor speakers to feel a stereo image, low-end and fine detail within a mix. If you do not own them now, make a note to get a pair of studio monitors that suits to you in the future.
In case you have a midi keyboard with piano keys of any size is great, feeling of playing notes pressing piano keys helps to speed up the learning process, so think about getting one that suits to your needs in the nearest future.If you don't own any now just use a laptop or computer keyboard to play notes. Amp Studio supports both external Midi controllers and computer keyboard input you can play notes and virtual instruments without the need of an external controller device.
An Idea …
Definitely there is something that motivates you to start exploring about electronic music production. If some certain style of music or track plays in your mind that inspires you and pushes to recreate something similar, is a great starting point and often happen to be a push. Use it as a vector for your first steps. Simply saying is good to have a "reference track". (Thee is such a definition in in advanced music production work flow as "reference track" is a track that inspires you and gives you an idea how should your future tune sound like in terms of mastering, feelings, groove or whatever and can be used as an example of your desirable future sound.
Music consists of a combination of three core components: melody, harmony, and rhythm. A song's rhythmic structure dictates when notes are played, for how long, and with what degree of emphasis. Simply say rhythm is what makes you grooving rhythmically, melody and a harmony gives us a feel of mood and tells a story.
As far as we are talking about just starting out artists who might have never deal with music before building a harmonic melody can be a difficult task (read about Chord Creator super tool for creating a melody especially helpful tool for beginners), however creating a simple beat or rhythm is not that complicate at all. Actually, beat is an essential part of the rhythm. And you can try ыtart interacting with the sound by making a beat. Just using a Kick and Snare you can create a rhythmical pattern for you future projects, choose a tempo that you feel is good for your track, where tempo is the speed at which a piece of music is played it organizes your composition in perspective of time. Amp Studio gives you a convenience to discover and crate a beat with various Drum samples and percussion elements by using its virtual device called Drumplr. That contains 17n banks combining various kicks, snares, claps, hi-hats, rims, and other percussion instrument related to different styles

Choose a kit with sounds you like, there you can tweak each sample's parameter that will change it is default sound. Discover how changing of parameters affect the sound and can be used in your creative process.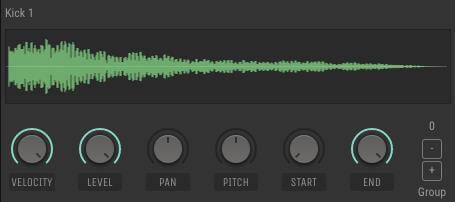 There is also a cool tool in Amped Studio called XY beat that can give you an idea and choice of various beats and rhythms especially if you are a beginner music producer. Use it in a link with Drumplr. XY beat features tons of ready-made drum beats in various genres and a big XY pad which you can use to blend seamlessly between them. You can load four different beats and create a live performance allowing you to come up with new rhythms, record and paste in to your Amped Studio project.
Try to apply various effects and hear a variation it gives to a sound. When your beat pattern is ready let's get to creating a melody and overlay on your beat. All instruments that produce musical notes – the keyboards, string instruments, wind instruments and brass –work to create the harmony and melody. For this purpose, Amped Studio provides you with choice of number various virtual instruments that are included into GM player (device is available with basic subscription plan), or you can synthesize your unique sounds with various synthesizers available in the studio.
Check out an overview of Amped Studio's unique synths: Volt (available for Premium users) and Volt Mini.
For creating your first melody in Amped Studio here comes a helping tool for music starters a Chord Creator. This indispensable tool for beginners that can give a quick launch to you music production process, skill and creativity. This works in a link with a musical instrument or a synth you wish to make melody. Here is a detailed description and video tutorial.
If you playing with Volt synth every preset has a list of parameters that changes a default sound texture, color, wideness, sustain etc, experiment and pay attention to changes, this is the basic of synthesis.
Often while working on one idea you suddenly hear next one, going through lots of sounds and combinations you find something and might use this piece in another tracks. With Ambed Studio you able to keep the piece as a midi. And if talking about synth with new presets you've discovered, users are able to save new presets in your custom preset bank.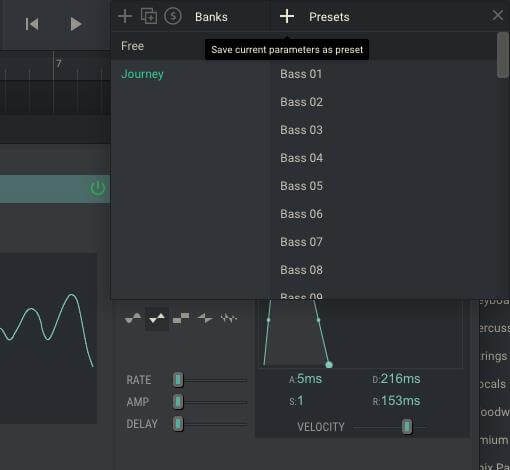 Or simply keep fresh idea by saving it as a new project. It can be a next inspiration point for you. Get back to it later in your music lab and develop next idea. Keep your inspiration fire burning.
The process here is everything it is a search, observation, discovering and boom, you get it.
See the variations you can hear and be surprised how rich is this world that you are entering and here is definitely a lot of tunes that are waiting while you found them.
Play music, create music
Play music, take it as a game and you will figure it out. Playing a game is fun together with friends. And one more advice is share your music with friends, create music together. Amped Studio let you share projects and collab.
Dive into a process of exploring an infinite sound space and create music.