How to promote your music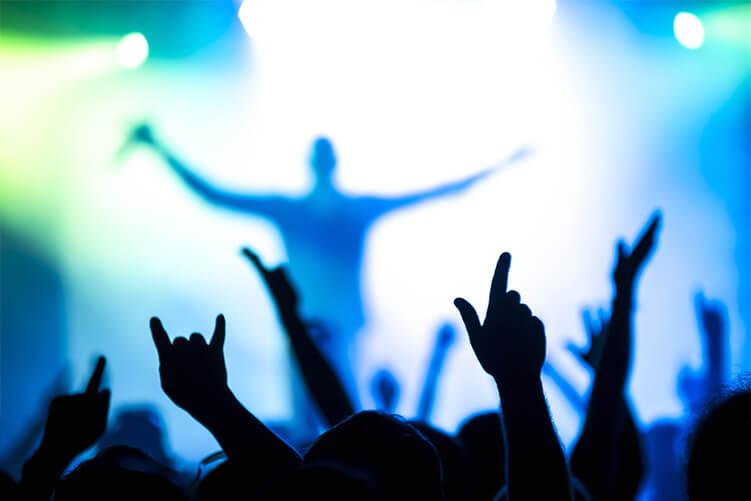 There are now more opportunities than ever before for independent musicians to start their own careers without the backing of big companies or big budgets. However, at the same time, as we see more and more unsigned singers forge ahead, until many promising new ones simply do not know where to start and how to promote their music themselves.
First of all, your main task should be to make your own music. You can follow all the promotion tips step by step, but if your track, EP or album is poorly written, instrumentally and professionally produced, you will run into many hurdles.
We will take a look in this post at the best ways to promote your music independently in today's conditions.
Ways to promote
Promoting music is hard work. But having the right plan, you can grow on your own terms and successfully share your creativity the way you want to.
Actively promoting one's music includes music marketing tools such as digital distribution, social media, and email, as well as traditional media such as live performances, press releases, and mailing lists.
How to promote your music yourself and online:
Make your own website;
Send out emails;
Add to playlists;
Write in social networks;
Communicate with bloggers;
Register on streaming services;
Go to the radio;
Publish in the media.
In this simple music promotion guide, we will explore all of these options in more detail.
Your own site
Create a website with your own domain name to ensure that fans can always find you online. It should be a universal shop including your latest music, EPKs, official musician biography, upcoming events and more.
You will use the website to promote your music online by sharing new releases, adding a full discography and generating interest in your live performances. A website is the most reliable way to get fans to support your music directly.
Email messages
The website should certainly include links to your music, biography, images and tour dates, but don't forget the important method of promoting your music as a mailing list subscription form. Email marketing offers direct access to the inboxes of people who are most likely to be interested in your music.
If fans give you their email address, it means they want to hear from you, and a message about your latest release or upcoming tour is much more likely to reach them than social media posts, which may be restricted by the platform.
Playlists
Most users turn to streaming services like Spotify, Apple Music and Amazon to listen to their favorite musicians and discover new music, so you need to make sure your releases are available on all of them.
Including even one of your songs in a playlist can do wonders for promoting your music without money. There are millions of playlists for every imaginable sub-genre, mood and activity, making it the perfect opportunity to reach the right audience at the right time.
Social networks
Social media continues to be a key player for musicians. Tiktok is now an important platform for discovering new songs. Musicians who want their music to reach new listeners can create their own Tiktok content using their track.
At the same time, other platforms such as Youtube, Instagram and Facebook remain places where artists can promote their music. Being present in these spaces allows musicians to share their creativity with millions of people.
You can promote your music as well as your aesthetic and personality through social media using pictures, videos and sketches. It is critical for musicians to understand what content is appropriate for each platform. Content can include a snippet of a song or lyrics, but not the entire track.
Bloggers and blogs
Blogging is a great way to spread the word about your career, and regular updates show that you are an active musician. In addition to building deeper relationships with fans, blogging about your music can also help with your site's SEO.
Instead of self-promotion, create blog posts about your music every week or two. It could be information about your creative process, reviews of new releases you enjoy, or personal stories about your life as a musician. Keep in mind that you can also repurpose content for informative social media posts.
Many music lovers read blogs that tell stories about emerging musicians. You can promote your music by blogging about your new releases. In turn, interested bloggers can write an article about the musician to promote him or his music.
Even small articles on music blogs will have a positive effect on the search engine optimization of your band's website and the popularity of your music, so look for opportunities for album and concert reviews, interviews and guest posts.
Research music blogs that feature musicians similar to you in terms of genre and fame to make the best use of your promotional efforts. Then create a personalized presentation that will grab the blogger's attention.
SoundCloud
SoundCloud is one of the most convenient platforms for independent musicians who want to advertise and promote their music, and boasts a huge community of songwriters of all kinds.
Promoting your music on SoundCloud allows you to share your tracks for other people to hear. You can even use SoundCloud to upload demos and gather feedback before investing in professional production.
Bandcamp
Bandcamp is a marketplace where users can listen to your music or buy files, vinyls and even cassettes. Bandcamp application allows listeners to stream the music of their favorite musicians.
Bandcamp is well known for its community, so it is definitely worth promoting your music here. You can also integrate Bandcamp player into your site so fans can support you directly.
Bandsintown
Bandsintown is the largest concert search platform with over 500,000 musicians and 50 million fans.
It is a great way for performers to get extra feedback on their performances, whether you are on tour or live streaming from home. You will be able to synchronize all of your upcoming events across your website and social media so fans can keep track of dates and listen to your music.
Radio stations
When promoting their music, musicians should not rule out old methods.
Local radio stations need new music in rotation. Often they enjoy playing tracks by local musicians. Performers can approach these stations with their new song to get airtime. This may include cold emails or cold calls, but reaching more listeners can be worth the time.
Also, securing a podcast interview or posting your music is a great way to gain new fans. Even reporting on a local podcast will give new audiences a deeper look into your music and who you are as a musician.
You can start your own and talk about your band on regular episodes to promote your music or song with a podcast. You can also do interviews or play your songs during the podcast. Just be sure to take the time and explore the podcasts that suit your music.
Music media
Getting your work published in music publications, whether it be popular magazines or niche blogs and online publications, can help create hype and give you the opportunity to take your music career to the next level.
Getting your work published in music publications, whether it be popular magazines or niche blogs and online publications, can help create hype and give you the opportunity to take your music career to the next level.
Do-it-yourself PR is an option for musicians without a big enough budget. But it is important to approach bloggers and journalists in the right way. You need to create an electronic press release. It should contain all the necessary information about you and your music.
Work tips
Make Good Music: You Need Great Tracks First
If you want to promote your music well, you must start with quality music.
It might seem like promoting a track is all it takes to get to the top of the charts. But if the music you are promoting has nothing to offer listeners, you won't get anywhere.
Do your best to make your music as attractive as possible before you start promoting. This means you do not have to rush to create great tracks, perfect your mix and master your music to create the final product. When you finish tracks you are proud of, you will have the confidence to set goals and promote yourself online with enthusiasm.
You can use the online DAW Amped Studio to create high-quality music, Amped will allow you to work from anywhere in the world right in your computer's browser. The program has a huge number of tools and plug-ins for writing tracks, voice recording, editing and much more. In addition, it allows you to share your creativity with friends and other musicians.
Verify your accounts on every platform
Verified pages are the best way to manage your presence across platforms. Good music promotion means message control wherever fans come into contact with your music.
It is not enough to just have access to music or content on the platform, you need to own your space and make it work for you.
Verification is part of building a trusted online presence. Luckily, most platforms offer verification methods that are not overly complicated.
Build a fan base
The ultimate goal of music promotion is to build a fan base. You need to connect with people who will support your music by streaming tracks, buying merchandise and attending shows.
It is hard to build a fan base from scratch. You will have to use all the tools at your disposal to attract fans.
Surround yourself with a strong team
You may prefer a lone wolf approach to promoting your music, but surrounding yourself with a great team of like-minded people can be a huge benefit. If you have a team of well-connected people who are passionate about your music and work for you, it goes without saying that your chances of success will increase.
If you can put together a team of friends who will help you for free or for a fraction of the potential earnings, great! But sometimes you will need to use the services of professionals to gain an edge in the competitive music market. Whether it is a publicist, radio plugger, or promoter/booker, there is nothing wrong with getting help.
It would also be nice to find yourself a great manager. Again, make sure he is passionate about your music and believes in you as a musician. A manager who will do everything possible for you is worth its weight in gold.
Conclusion
Modern realities require musicians to adapt to different situations. While some methods are not currently available, there are still many opportunities to promote music. Through digital means, musicians can still meet and reach new listeners to expand their audiences in preparation for the return of live performances. You will always be able to create and promote quality content with Amped Studio and all the above tips.