How to promote your music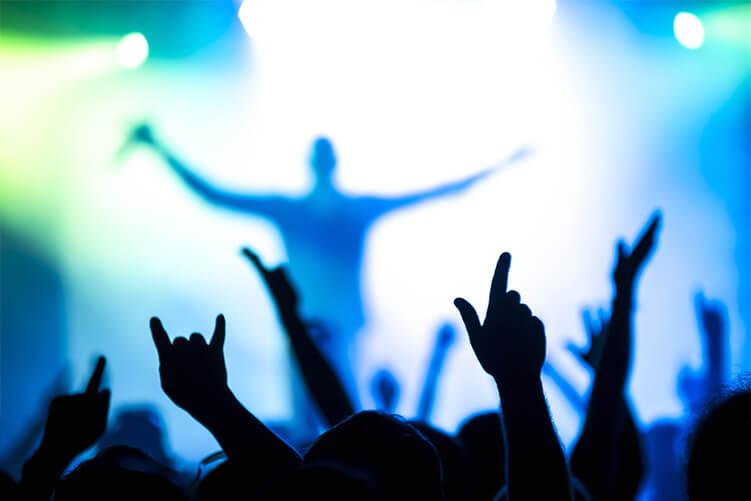 There are abundant opportunities for independent musicians to kick-start their careers without the support of major labels or hefty budgets. However, with a growing number of unsigned artists trying to make their mark in the industry, many new talents face the challenge of figuring out where to start and how to promote their music effectively.
Creating high-quality music should be your top priority. Despite following all the promotion strategies, your track, EP or album won't gain traction if it lacks musical depth, instrumentally or production-wise.
In this post, we'll explore the most effective methods for independent musicians to promote their music in today's landscape.
Ways to promote your music
Promoting your music can be a challenging task, but with a well-thought-out plan, you can grow your audience on your own terms and share your creativity effectively. To actively promote your music, you can use various music marketing tools like digital distribution, social media, and email, as well as traditional methods such as live performances, press releases, and mailing lists. Here are some tips on how to promote your music online and independently:
Make your own website;
Send out emails;
Add to playlists;
Write in social networks;
Communicate with bloggers;
Register on streaming services;
Go to the radio;
Publish in the media.
In this straightforward guide for promoting music, we will delve into the specifics of all of these alternatives.
Your own site
To ensure that your fans can easily find you online, it is important to create a website with your own domain name. The website should be a comprehensive hub containing your latest music, EPKs (Electronic Press Kits), official musician biography, and details of upcoming events.
You can use your website to promote your music online by sharing new releases, showcasing your full discography, and generating interest in your live performances. By having a website, you can establish a direct connection with your fans and encourage them to support your music.
Email messages
It is important to include links to your music, biography, images, and tour dates on your website, but don't overlook the power of a mailing list subscription form as a crucial way to promote your music. With email marketing, you have direct access to the inboxes of people who are most likely to be interested in your music.
When fans provide you with their email address, it shows they have an interest in your music, and messages about your latest release or upcoming tour are more likely to reach them than social media posts, which may have limitations on reach due to platform algorithms.
Playlists
To ensure your music is widely available and accessible to your audience, it's essential to make your releases available on popular streaming platforms such as Spotify, Apple Music, and Amazon.
Getting your music featured on a playlist, even just one song, can be an excellent way to promote your music without spending any money. With millions of playlists available for various sub-genres, moods, and activities, it's a great opportunity to reach your target audience at the right time.
Social networks
Social media platforms such as Youtube, Instagram, and Facebook remain important avenues for musicians to promote their music and connect with new listeners. TikTok has also emerged as a significant player for music discovery. Musicians can leverage these platforms to share their creativity and engage with a wider audience.
To maximize the potential of social media, it is crucial for musicians to tailor their content for each platform. They can use a range of media, such as pictures, videos, and sketches, to showcase their aesthetic and personality. However, it is important to note that sharing a snippet of a song or lyrics is appropriate, but uploading the entire track is not.
Bloggers and blogs
Creating blog content is an effective way to promote your music and maintain an active online presence. Consistent updates not only engage with fans but can also improve your site's search engine optimization.
Rather than solely promoting yourself, try publishing regular blog posts about your music. Share your creative process, review new releases you enjoy, or provide personal anecdotes about your experiences as a musician. You can even repurpose this content for social media.
Blogs that showcase emerging musicians are popular among music enthusiasts. You can also promote your music by writing about your new releases. This may lead to bloggers writing articles about you and your music.
Even small write-ups on music blogs can improve your band's website's search engine optimization and music popularity. Seek opportunities for album and concert reviews, interviews, and guest posts.
To maximize your promotion, research music blogs that feature artists similar to your genre and level of fame. Then, create a personalized presentation to grab the blogger's attention.
SoundCloud
SoundCloud is a popular platform for independent musicians seeking to market and promote their music, and it has a vast community of songwriters from various genres.
Promoting your music on SoundCloud enables you to share your tracks with a wider audience. You can also use it to upload demos and solicit feedback before committing to professional production.
Bandcamp
Bandcamp is an online marketplace where fans can stream your music or purchase your digital files, vinyls, and even cassettes. With its own application, Bandcamp has become a popular platform where fans can easily listen to music from their favorite musicians.
Because of its active community, Bandcamp is an ideal platform for promoting your music. Additionally, you can incorporate a Bandcamp player into your website to enable fans to support you directly.
Bandsintown
Bandsintown is a platform that enables users to search for concerts and has a vast community of 500,000 musicians and 50 million fans.
It is an excellent tool for artists to receive additional feedback on their shows, whether they are performing live or streaming from their homes. You can sync all of your upcoming events across your website and social media accounts, allowing fans to stay informed about dates and listen to your music.
Radio stations
Musicians should not overlook traditional methods when promoting their music. Local radio stations are often on the lookout for new music to play, particularly by artists from the area. Musicians can reach out to these stations and share their latest tracks, even if it means making cold calls or sending cold emails. It may take some effort, but gaining exposure to a wider audience can be well worth it.
In addition to radio, podcasts can also be a valuable tool for gaining new fans. Musicians can secure interviews on podcasts or have their music featured on the show. Creating their own podcast is another option, giving them a regular platform to promote their music and share their stories with listeners. It's important to find podcasts that align with the musician's genre and style.
Music media
Musicians who don't have a big budget can consider doing their own PR. However, it's crucial to approach bloggers and journalists properly. Creating an electronic press release that includes all relevant information about you and your music is essential. Getting your work featured in music publications, whether popular magazines or niche blogs and online publications, can create excitement and give you a chance to elevate your music career.
Work tips
Make Good Music: You Need Great Tracks First
Starting with quality music is essential for successful music promotion.
Although it may seem like simply promoting a track is enough to skyrocket it to the top of the charts, without good music to offer, promotion efforts will fall flat.
To ensure the best chance of success, focus on creating high-quality, attractive music before diving into promotion. Take the time to perfect your mix and master your tracks for a polished final product. When you have music you're proud of, you'll feel confident and excited to promote yourself online.
Tools like Amped Studio, an online DAW, can help you create professional-quality music from anywhere with an internet connection. The platform offers a range of tools and plugins for writing, recording, and editing, and allows you to share your work with other musicians and collaborators.
Verify your accounts on every platform
To effectively manage your online presence, verified pages are the way to go. When promoting your music, it's important to have control over the messages fans see when interacting with your content on different platforms.
Simply having your music or content available on a platform is not sufficient. You must also take ownership of your space and ensure that it benefits you in the long run.
Verification is one way of building credibility and establishing a trustworthy online presence. The good news is that most platforms have straightforward verification methods that are easy to follow.
Build a fan base
Building a loyal fan base is the ultimate objective of music promotion. Your goal should be to connect with people who will support your music through streaming, purchasing merchandise, and attending live shows.
Growing a fan base from the ground up can be challenging, and it requires utilizing all available tools to attract fans.
Surround yourself with a strong team
Although you may prefer to handle your music promotion on your own, having a team of passionate and like-minded individuals can offer significant advantages. With a team that is well-connected and enthusiastic about your music, your chances of success will undoubtedly improve.
While it would be ideal to assemble a team of friends who are willing to help for free or for a fraction of potential earnings, sometimes you may need to enlist the help of professionals to gain an edge in the competitive music industry. Whether it's a publicist, radio promoter, or booker, there's nothing wrong with seeking assistance.
In addition, having a great manager can also be beneficial. Ensure that they share your passion for your music and believe in your potential as an artist. A dedicated manager who will go above and beyond for you can be invaluable.
Conclusion
In today's world, musicians need to be adaptable to various situations. Although some traditional promotion methods may not be available at the moment, there are still numerous ways to promote music online. Through digital platforms, musicians can meet and connect with new listeners, growing their fan base in anticipation of the return of live performances. By utilizing Amped Studio and the tips mentioned above, musicians can continue to produce and promote high-quality content.