Recording software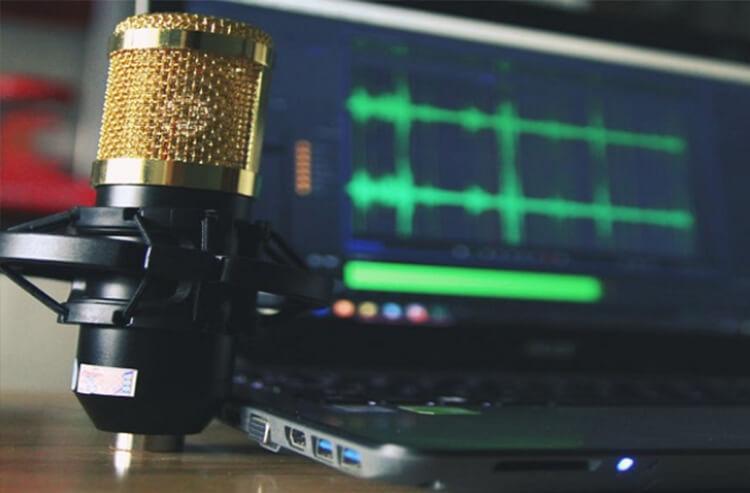 For a beginner musician, recording sounds like a whole ritual. You need to save up money to go to the studio, and before that, carefully rehearse the material, think over all the parts to the smallest detail, replace the strings on the guitar and mentally prepare yourself. Artists of a different type buy software for recording music, stock up on equipment and set up a production studio at home. This approach requires even more investment.
But there are also musicians for whom sound recording has long become an everyday activity that does not require special expenses and preparation. Online software for audio recording allows any musical idea to instantly be digitized. Record your material anytime, anywhere. Amped Studio gives you all the possibilities for working with vocals, guitars and other live instruments.
This music recording software is similar to the DAW that all composers, arrangers, producers and sound engineers work with. But Amped Studio runs from any device using only an Internet browser. You do not need to install programs and libraries for your PC, this audio recording software functions autonomously. All you need is internet access.
How to record audio in Amped Studio?
When you create a new project in the sequencer, one track will appear inside. You can click on the plus sign and immediately add the required number of tracks to the software for recording music. After that, give each of it a name so you don't get confused by the tools. Now we can start recording the sound itself.
Click on the microphone icon on the desired track. For example, if you choose a guitar – the audio recording software has activated the corresponding track, while all the others remain off. If none of the icons are red, recording will not start;
Select a tempo and time signature and turn on the metronome. Like any DAW, Amped Studio music recording software has a built-in metronome that will count down beats so you don't get lost and play as smoothly as possible. The tempo determines the speed of the beats and creates a rhythmic grid that outlines the software for the audio recording. The time signature allows you to count specific beats, but 4/4 is suitable for most pieces of music;
Press the big red button and record. Before that, of course, you need to connect a microphone to the audio input of your computer or audio interface. Otherwise, it makes no sense to use software for recording music, the voice is recorded only through the microphone, the electric guitar is connected via a cord;
Edit the resulting material. If in some places you are out of rhythm, cut the clip and align the pieces to the grid. For any software for audio recording, the most popular tool is scissors. Also, for each track, you can draw a volume automation to make loud sections quieter and quiet ones louder.
What other features does Amped Studio offer?
Serious applications for music recording software are a variety of tools, effects and useful functions. With them, you will make the raw material sound high quality and rich, speed up the production process and work out the arrangement as much as possible.
Effects. Developers of the best software for audio recording complete their products with various virtual devices. Amped Studio also has such things. Reverb and delay add volume and sound more beautiful. Distortion introduces distortion and harmonics, which enriches the recording. The compressor evens out the volume and thickens.
Virtual instruments. This music recording software also includes synthesizers, samplers and a drum machine. They are not directly related to sound recording, but they make it possible to make a full-fledged arrangement, supplement and enrich the recorded tracks. Amped Studio also connects VST plugins from a computer. Not every online audio recording software can boast of this.
Group work mode. If you have an entire production team, you can separate responsibilities. One person is responsible for recording, another for arranging, a third for beats, a fourth for editing, etc. Online music recording software allows you to do production from multiple computers at the same time.
Mobility. Record tracks on your home computer. Edit and process them on your laptop while you walk in the park. Windows, Chrome OS or MacOS – no difference. The main thing is that you have a browser and access to the Internet.
Recording methods are constantly changing. At first, the musicians could not do without a professional studio. Then people started to record the sound at home. Now that such software for recording music as Amped Studio has appeared, the musician has completely freed himself from being tied to a stationary point. Yes, you can only record the material well on a computer. But you can now edit it, process and arrange using virtual instruments in any location.