Secrets of 808 bass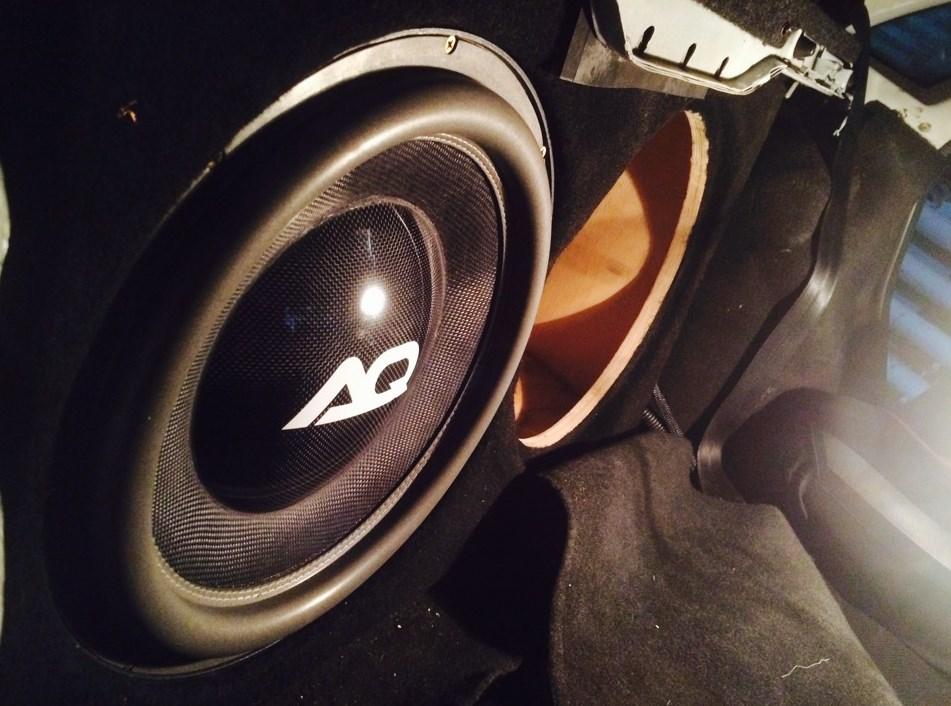 Beyond the name of "808 Bass" there are almost 45 years of history in electronic music, evolution, transformation of technique and musical trends and of course a huge impact on developing of an electronic music culture.
Back in the days for 1980 in Tokyo when Roland released it's TR-808 Rhythm Composer Drum Machine.
TR-808 was able to create fresh futuristic sounds of a drums and was one of the firs programmable drum machines. But the production of current model didn't last long and 1983 was the last year. Nevertheless, the "echo" of that breakthrough in electronic music is alive today and principal of building such sound widely used by Trap, Drill artists and in other variations from modern hip-hop beats to techno, in many urban, dance and pop genres. Appearance of TR-808 on market played a huge role in formation of many music styles.
The simple secret of such not even commercial, but a cultural success of the device was it is ability to generate unique kick drum circuit design, with more pleasant and deeper sound.
"808 Bass"
It is hard to overestimate influence of TR-808 on a hip-hop music stage, also known as a Bass Machine. Underground catches and brings out to the top thing that seems weird for majority, or too futuristic like in case with TR-808, heavily synthesized sound, but soo freeesh! One of the first and famous tracks where this machine's unique sound was used is "Planet Rock" by Africa Bambaataa, that was actually based on the recreated sounds from Kraftwerk tunes. From the words of the Shauny B Fresh for that purpose TR-808 was involved in the process. Later many musicians use sounds of legendary TR-808 creating hits, and whole albums based on that machine, for example is a Kanye West's "808s & Heartbreak" album 2008, on which the songs were composed exclusively with the drum machine. Influence of TR-808's sounds spread to various genres.
Here is an of original 808 Kick
What was unique that this sound consists of two parts: First is a click sound of a kick that emulates the hitting of a drum, and bass that sustained after the hit. To shape the tone of the short pulse there was a low-pass filter added by engineers of TR-808 that reduces noises and makes a hitting less sharp.
Such principal and structure of 808 kick drum when short click followed by sustained deep bass found it self very fresh and trending in modern music production these days, than an actual 808 sample. This technique is widely implemented in various urban genres of music: Hip-Hop, Trap, Drum'n'Bass, Future Bass etc. With appearance of new hardware devices and digital tools producers goes through various experiments on 808 sound by chopping, sampling, synthesizing and dig a new versions, a modern 808 kicks sound.
This is an example of a 808 in modern interpretation
Many producers include in their Sound Pack variations of 808 Bass & Kick samples. There are numbers VST plugins that are specially made to produce different 808 sound and give a good space for tweaking and choice of a right one for your track, some are simple to use other more complex. Among these VST you can have a look at 808 Machine, 808 Bass Module, X-SUB, 808 Trauma, Gorilla Bass etc. Use it for your project in Amped Studio, with Amped Studio VST remote and try out which one is good for you. Follow this link for more detailed description https://ampedstudio.com/vstremote/.
If you wish to dig and synthesize your own 808 Bass sound you can go with one of Amped Studio synthesizers, the free one and available for all kind of subscriptions is VOLT mini synth. It has various premade bass sounds, or you are able to design your own from scratch, starting with any basic kind of waveform from Sine to Square, various parameters, such as pitch, glide, ADSR and etc. that allow you to have control over the sound. Designing an own sample that is always a challenging process and require more time in some cases, but no doubt brings your skill to a new level.
As you already know the principle of building of an 808 Bass has a kick + continuous sub bass. Let's follow this foundational structure and create a piece of an 808 beat with Amped Studio tools.
On the Track 1 we create a beat with Kick and Snare for this purpose use Drumpler device and it's "Deep Africa" Kit.
808 Kick bass loop
On the Track 2 add Volt Mini from the Devices. There are various preset available among them you can find some Bass Synths, but actually default "Ambient Keys" preset sounds pretty bassy and subby at low pitch, so we stop on it for current example. But always feel free to experiment with other presets, change settings, waveforms, as well as adding additional Fx such as compression, distortion, saturation etc. and look for the desired sound. For our main Bass line choice felt on a Pulse waveform.
Next step is to create a clip on Track 2 and at the Note Editor add notes accordingly to our Kick beat. Don't forget that our bass can be tuned accordingly to a key tone of a track, our bass key is A#. At the AMP section of Volt set the attack of a bass with a 10ms delay. Also can control the length of chosen kick sound by tweaking "Start" and "End" knob on Drumpler cutting the most of low frequencies that are usually comes after Click, as well as can use "high pass" filter to cut the low frequencies. After such manipulations our kick and 808 sub bass that supposed to play simultaneously will have better compatibility in terms of frequencies, less collide in common frequencies spectrum and create more clearance in sound. Some DAW and VSTs has a function of sidechain that is good for that purpose. To know more about what is "sidechain" you may find out from next article https://ampedstudio.com/sidechain/.
808 Bass
On Track 3 we place a Copy with regions of the Track 2 and make some changing in the Bass. We stay at the same Volt preset, but switch to a sine waveform and tweak some parameters, turning it into a sub bass sound.
808 Sub Bass
Let's listen or Bass lines from Track 2 And 3 together find a balance between them by making Sub bass volume lower. Mix it the way to complement each other, so it sounds like one bass, with more deep Sub line now.
808 Bass
On the Track 4 & 5 let's place Hi Hats and Snares or any additional percussion that will give more dynamic to the beat.
Complete beat loop
We have a sketch of a beat that we can keep on working on, add other elements, instruments, and then clear and polish mix.
Click the link to open a project with current example:
And if you wish to have more complete feeling about TR-808 Rhythm Composer Drum Machine, have a look and try out some of its functionality, here is a web version a virtual recreation of an iconic musical instrument by Vincent Jackson (a real name is Vincent Riemer) io808 promises you time of fun and diving to the roots of the music industry. Sounds aren't direct from samples, but mimic the audio of a physical device, sounds good enough to feel the vibe and groove. Enjoy.