Amped Studio 2.2.3 Update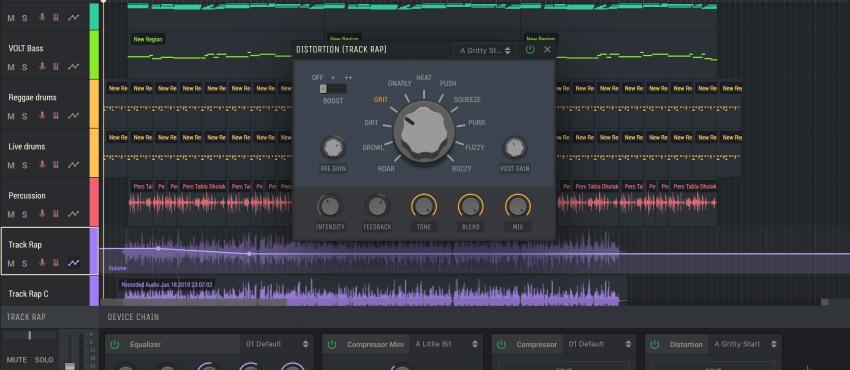 November 8, 2019
NEW FEATURES
Input Monitoring. Listen to the mic or line input of your audio interface in the studio.
Latency compensation. Studio now automatically compensate for latency when recording audio or MIDI.
Latency calibration. To get even better latency compensation for your computer.
ENHANCEMENTS
Drumpler, VOLT and VOLT Mini now respond to MIDI note velocity changes for more dynamic expressions.
Adjust velocity sensitivity per pad in Drumpler or per envelope in VOLT and VOLT Mini.
VOLT and VOLT Mini envelopes now allow you to adjust the curve of Attack, Decay and Release.
Track limit increased to infinity! Add as many Tracks as your computer can handle.
Premium users can now update their saved presets. Make a change, enter the same name and overwrite.
BUG FIXES
Fixed an issue with piano roll displaying incorrectly when opening/resizing the velocity panel.