AMPED STUDIO 2.3.2 Update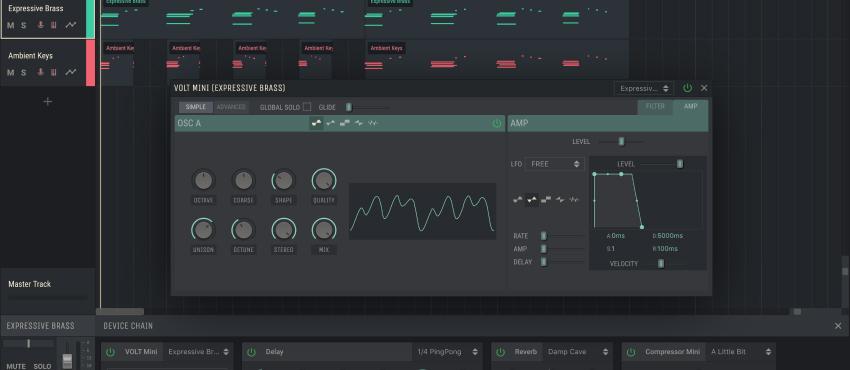 November 27, 2019
NEW FEATURES
Rename regions. Right-click the region and select Rename Region from the context menu
Automatic region names. Unnamed regions now automatically display the name of the Track they are placed on.
ENHANCEMENTS
VOLT filter has been improved. With the new Drive parameter you can add some warmth and analog feel.
All parameters now support non-linear scaling. For example better control over EQ frequency, Reverb size, LFO etc.
BUG FIXES
Cloned MIDI loops now retain the correct region name
Fixed an issue where recorded or imported audio did not display region name after cloning.
Fixed an issue where Open project button could be pressed twice.
Fixed an issue where level meters got stuck after buffer size.
Fixed an issue where Drumpler sometimes loaded the wrong kit.
Fixed an error when opening the Note Editor with Velocity panel open.