Make a remix online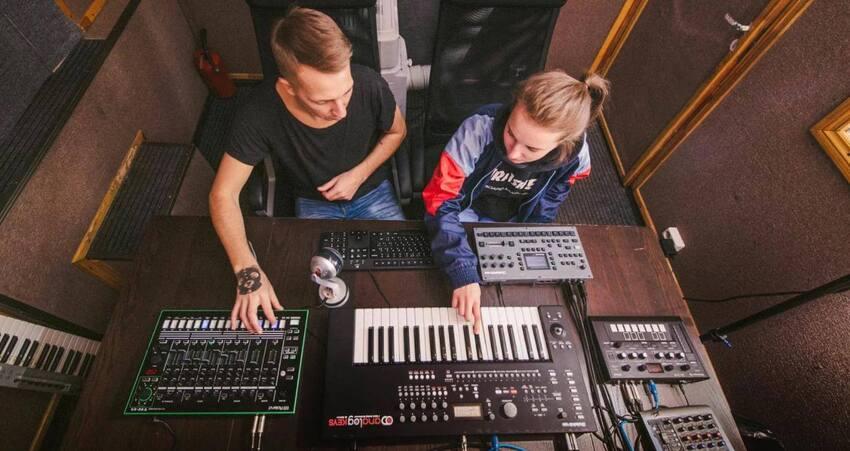 The process of remixing a song is not at all like writing the original track. Sometime it seems like it is pretty easy to create a remix online, but it takes much skill to do it. The fact is that the mixed track should not be only processed in a new way, but also should sound no worse, or even better than the original. However, despite all the difficulties, creating mixes can be quite fun and amazing. The author can put completely different emotions into his version of the song; can change its meaning and much more. At the same time, it may seem that only specialists can make a good remix in a professional studio, but this is not the case, since music making programs such as Amped Studio will allow coping with this task even at home. How to do this, we will consider in more detail in this article.
Tips for making a remix
Choose the right software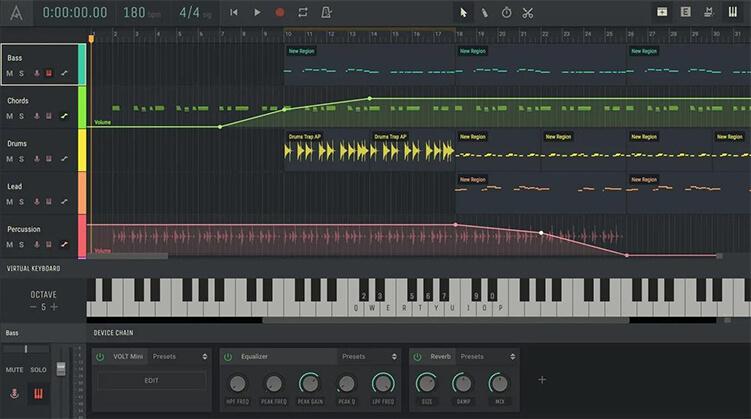 Therefore, you should start by choosing software in which the main workflow will take place. There are quite a few such programs, but Amped Studio is considered one of the best. This online DAW software lets you use a variety of effects, beats, loops, instruments, record your own vocals and much more you need to start remixing online.
Here you can also adjust the tempo of your track, cut it, use a reverse, change tonality or use the collection of effects to change the timbre of the remix.. At the same time, the program in the basic configuration is free and works online from anywhere in the world. You only need a computer or laptop with an Internet connection to get started. In addition, you can easily share your work with friends or colleagues, save and publish your creation online.
Choose a track to remix
As you know, a remix is created taking as a basis an already finished work, adding something new to it. That is why one of the first steps in the work should be the choosing of the track. First, you need to find a song that you like and consists of catchy melodies, hooks, choruses and more. As a rule, many elements are often repeated in a remix, therefore, you should make your choice for those that will not quickly become boring to hearing but will continue to attract the attention of the listener.
Most often, you have to deal with the final version of the song taken from the official release. However, you will greatly simplify your work if you receive unmixed parts of the track from the original author, for example, vocals. Otherwise, you will have to do it manually using special effects.
Compliance with copyright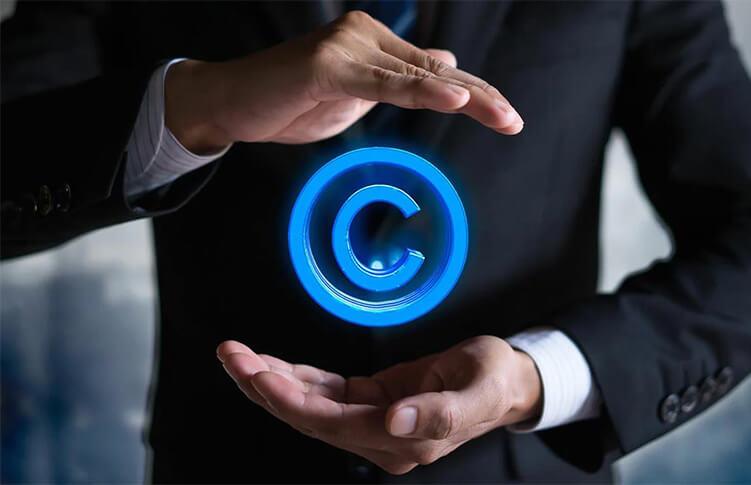 Be careful with copyrights when remixing a song online, make sure you have permission to work on a remix from the copyright holder.
You can find official contests on the Internet to make remixes which is a great place to start. If you do the processing of the song yourself and upload it to popular services, then you should definitely indicate the copyright holders. You also need to turn off monetization and note that not everything was done for commercial purposes. In this case, other users who decide to use your creativity in any way will be responsible for this on their own.
You need to pay special attention to the melody when creating a remix online, because if you do not choose the right key and tempo, you can ruin everything. This is especially important for aspiring producers who still have little knowledge to identify the key of a track correctly. In such cases, it is better to make arrangements based on the original.
You can also use special services for this purpose, such as Beatport. Tracks are placed here, in which you can immediately see their tempo and tone. Alternatively, you can use the Beats Premium Online service. Using it, you need to press the BMP button in time with the music, to determine the rhythm.
Do not forget to experiment!
You should definitely experiment with different sound effects working in online sequencer Amped Studio. This will help you understand which of them can be used profitably at a certain segment of the song. You can try a variety of filters, choruses, delays, play with EQ, reverb, amplitude, frequency and much more.
Through experimentation like this, you can find sounds you like and still improve your listening skills.
It is also important to remember that when creating remix of audio online you need to keep your originality. You should use some unique elements that will contribute to the recognition of your style.
Changing up the rhythmic feel of the original is probably the easiest way to begin a remix. Once you have a drum pattern for the remix you can change other parts to follow the new feel while maintaining the original harmonic structure, if that is what you would like to do.
A quick guide to make a remix
Splitting into fragments
A remix track needs to be split into separate parts or stems. You can import music tracks into the program for it. You can also select individual areas, highlight them on the graph and listen by clicking on the "play" button.
You can export the selected parts to your computer. You need to find the save button in the software menu for it. Press the Del button on the keyboard if a certain entry needs to be deleted.
Add your own sounds
Now you can add your own elements to the track that was created online. This includes either simply changing the overall mood of the song or introducing a completely different rhythm into it, which can change the song beyond recognition.
This will allow you to add a certain flavor to the song, make it unique, which will help to create a special picture for all your creations in the future and ensure recognition among listeners.
Parse the track
To simplify your work, you should separate not only the parts with the melodies, but also the rhythmic elements and cut the loops. It is simple enough to do. First, listen to the entire song and decide which parts of the song should be cut, then select them in the program. You can loop a fragment to understand how it will sound. It is better to remove uneven fragments, if any, immediately by lengthening or shortening your loop. Adjust this moment immediately, making sure the loops start and end at the desired moments. You can also change the length of the loops sound, so that in the end the sound takes on its natural kind and does not get out of rhythm.
It is worth working carefully with loops having reverberation or crash cymbal sounds, as these can often be longer than necessary. At the same time, a very unusual effect can be achieved by abruptly cutting off the reverberation. However, it is worth making sure that all loops have been cut as accurately as possible. This will make it much easier to adjust the tempo of the remix.
Editing and adding tracks
You can combine tracks, overlay one file on top of another and add new ones in online music remix maker Amped Studio. In addition, you can swap different parts of the remix and overlay elements of any size.
You can also open files in additional editor tabs. You can copy the part you want from one window and move it to the tab where your remix is located.
Applying Effects
Amped Studio has a wide range of effects for processing music. You can add almost any sound design to the remix with their help. The following types of sound processing are most often used when creating a remix online:
change of pace;
change of the tone and processing voice using various presets;
adding different sounds from an extensive collection, which will create a unique sounding atmosphere;
inclusion of reverb and echo to make the track more saturated;
automation of loudness and other parameters (application of a gradual fade in and out, sound leveling);
noise suppression, modulation adjustment, etc.;
equalization to give special depth to separate elements of the remix.
Even a beginner will be able to use these instruments and many others in online beat maker Amped Studio, since the program interface is as simple and intuitive as possible.
Converting a track
At the final stage, when the entire online remix is ready, you can proceed to saving it. The file can be exported to your hard drive in WAV format, which offers the highest sound quality. In addition, you can immediately publish your composition in your profile on the program website.
How to promote a remix
Build a website and start mailing
Building an attractive, professional website on the internet is vital, but perhaps even more important is building a large mailing list.
Your website should certainly include links to your music, biography, images and tour dates, but be sure to include a mailing list sign up form as well.
Develop your social media presence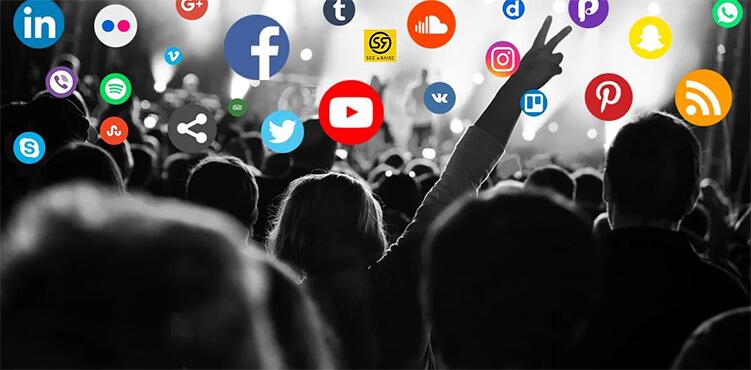 It is very important to develop and maintain a consistent presence on Instagram, Twitter, TikTok, Facebook, and even less popular platforms like Snapchat. Also, try to keep your profile consistent to make it easier for people looking for you on the internet.
Get to the playlist
You cannot afford to ignore streaming and playlists. Spotify, Apple Music, Deezer and other platforms have hundreds of millions of listeners worldwide. Putting your track on a popular playlist can help you gain thousands of fans.
Conclusion
No matter you are learning how to remix online, enter a competition, or have been commissioned to create an official mix; this type of music creation is extremely interesting, educational and opens up a relatively easy way to develop as a producer.
Remixes are easy to get started with all the work already done by the original author, and easy to complete if you take them seriously. In addition, this task has now been greatly simplified thanks to programs such as online remix generator Amped Studio.