Amped AI Assisted Track Builders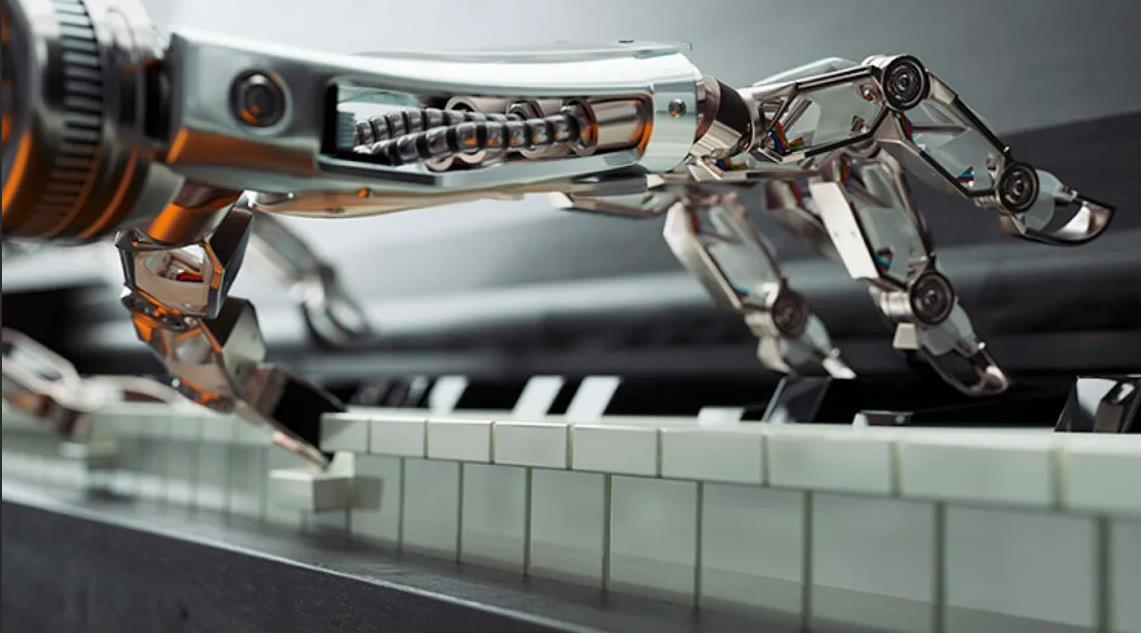 Using AI to start a musical composition or to find inspiration or ideas to build out a track in Amped Studio is now a reality. Let´s look at how to launch this revolutionary new way to learn and make music.
How to get start AI:
To open the AI music generator, click on the green AI icon on the far-right side access panel of the Studio.
Let´s look at:
The AI Track Builder- Song Generator has Genre (musical style), a BPM Tempo slider for song speed and Length slider for the song´s length in seconds. Currently, the genres are modern music styles. After completing search hit Generate.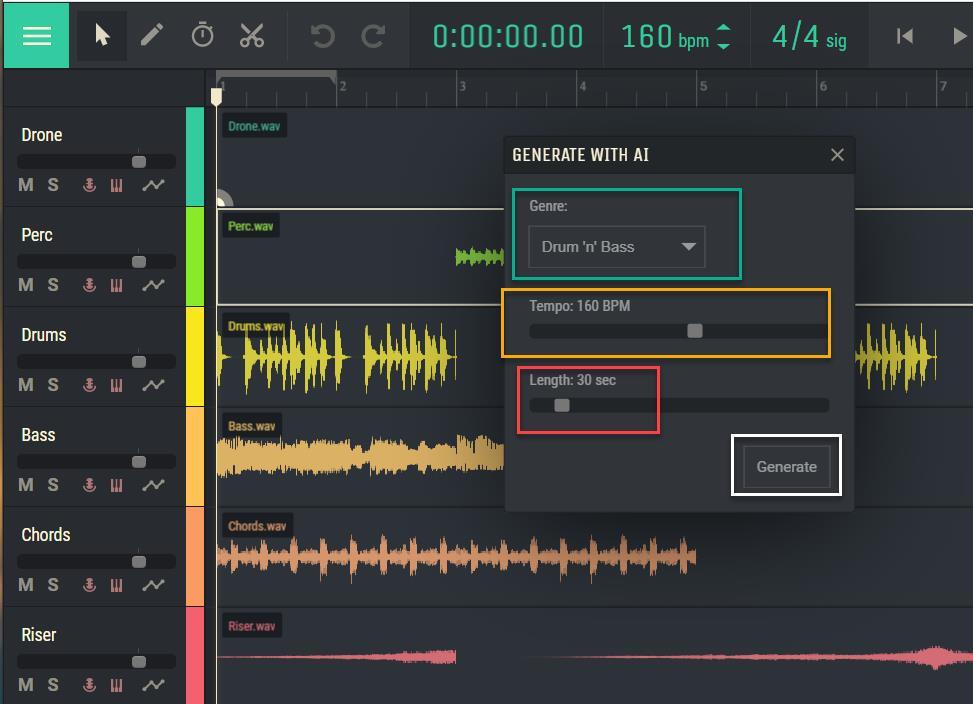 The AI will start generating to create a unique arranged project file of audio stems.
Then the project file will load and like magic your requested project will open.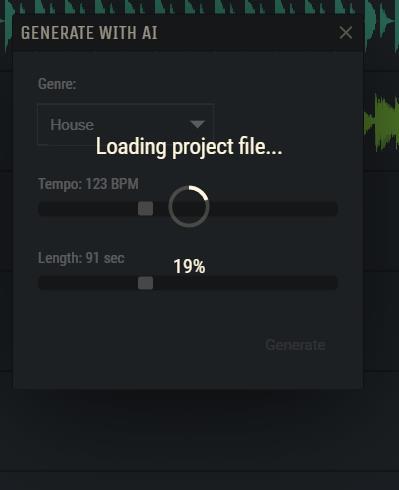 The tracks are automatically named.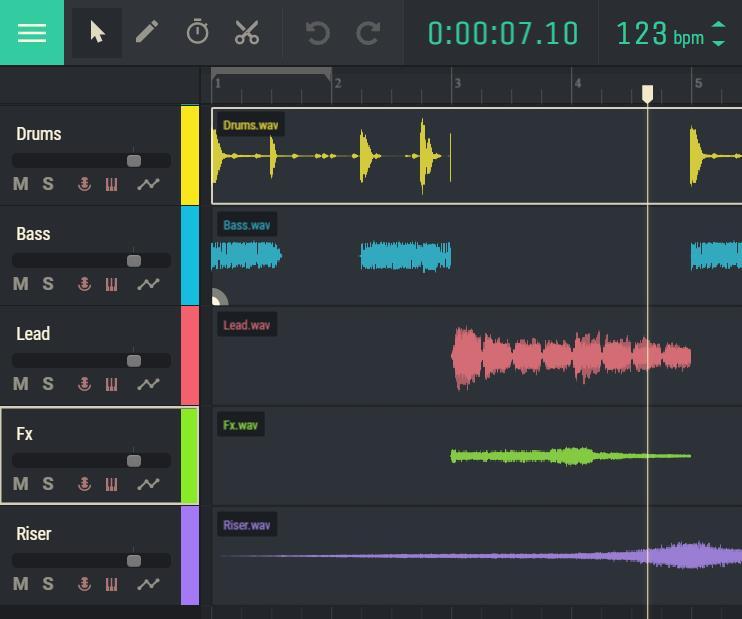 The you can use some of the tools in Amped Studio to customize your track: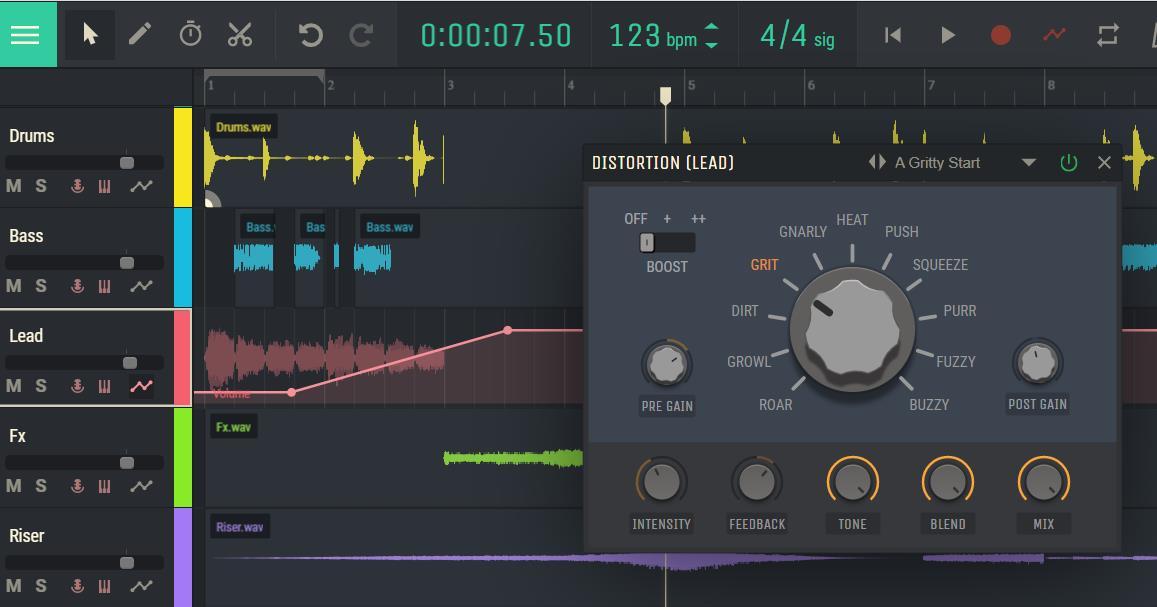 You can edit, add or delete tracks you don't need and perhaps add your voice: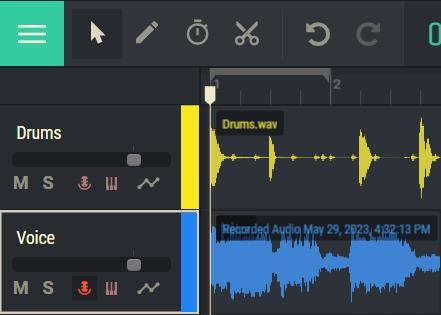 So if you need some inspiration for the basis of a song or want an arranged backing track some song to learn music production techniques like usinf effects, automation and or other tools on Amped Studio you have to try this new and amazing technology!