Beat maker with piano online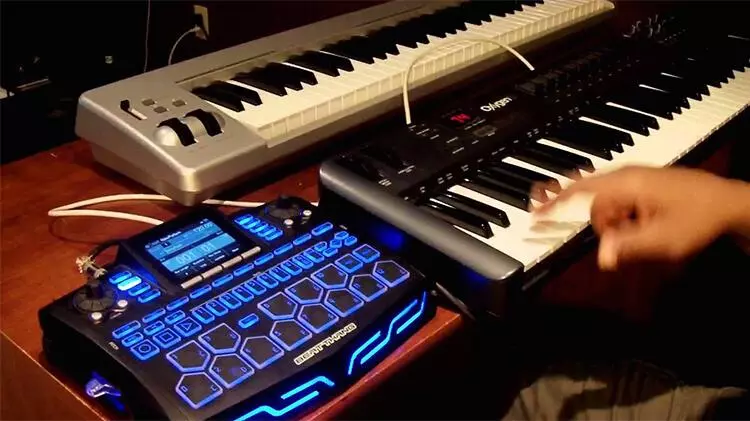 There are many different programs for making music. But many of them are paid, require installation and certain skills to work. However, if you want to create your own professional beat in any musical style and avoid these problems, you should try the online piano beatmaker Amped Studio. This virtual program will allow you to write any melody and decorate it with gorgeous beats without being tied to a specific place or device. It is very easy to work with it, and its functionality is amazing. In this article, we will take a closer look at what this studio can do and how to make beats on it.
Amped Studio capabilities
Amped Studio is a convenient and modern online software that allows you to create professional-grade music, regardless of style. It includes a large number of beat sets and more. This online piano beat maker does not require any additional software to be installed. You also do not have to buy additional equipment or download sound libraries, because all this is already in the application right on your computer. To get started, it is enough to have a browser with Internet access.
So, the application offers users the following functionality:
access to free and premium sound libraries, loops and midi files;
connection of reverbs, compressors, equalizers and other effects that improve and process the sound;
recording sounds and editing them on several tracks;
setting the processing of effects and other parameters in automatic mode;
simple and convenient user interface;
joint work on the same projects with people around the world.
Note that the online beat maker is in the cloud, which allows you to connect to the studio from anywhere using the Internet. You can do this from any computer or laptop by going to your personal account, which contains all your projects. Thanks to this, you can use your creativity to 100%, because as soon as inspiration hits you, you can immediately record a new idea on the nearest PC.
Amped Studio has all the basic DAW capabilities, letting you create beats and musical melodies like a pro. In the program, you can adjust the tempo and rhythm of sounds, draw sequences of notes, use the metronome, determine the pitch, connect a variety of VST plug-ins, and more. At the same time, the program is accessible and understandable even for a beginner. An online audio editor is also provided for users, in which you can edit sounds and master tracks using plugins.
One of the most important features of this online piano beatmaker is the ability to share the result with other users around the world. You can send projects to friends in a few clicks, and receive versions with their edits from them. You can also post your work on social media or send it by email.
How to create beats correctly
To create a beat in an online piano beatmaker, you need a number of basic instruments from which the entire rhythm of the composition is built. Most often, the following tools are used for this:
Drum – Sets the beat for the entire track and is often the most important in many genres of music such as hip-hop, trap and others;
Snare drum – allows you to make the beat brighter, more dynamic and varied;
Clap, shaker and other percussion – also makes your minus livelier and more energetic, and opens the way for various experiments;
Bass – fills your track with low frequencies and is an integral part of any rap minus;
Melody – gives the song a basic idea that the listener will remember.
In Amped Studio, you can use ready-made loops and samples to compose beats, as well as compose your own drum compositions. All these instruments, if combined correctly, are the key to a successful track. Then you can go on to add piano parts, use the synthesizer, sequencer, equalizer, reverb, compressor and other effects to create melodies built into the program.
Conclusion
Amped Studio's online piano beat maker is a versatile tool for music producers that has the rich functionality of a full-fledged DAW, always available in your browser, wherever you are. The program allows you to write beats and play the piano, has an extensive library and is very easy to use. It is a great tool for both beginners on the musical path and experienced beatmakers. At the same time, this software makes it possible to share projects with friends around the world in just a couple of clicks, and publish your tracks on the Internet so that your friends will appreciate them.