4.6 Exporting MIDI Files
MIDI (Musical Instrument Digital Interface) is a universal file format that allows musicians to exchange information about notes, dynamics, tempo, and other musical data between various programs and devices. In Amped Studio, you can easily export your MIDI data for further use in other software or on other devices.
How to Export a MIDI File?
Select the MIDI Region: Locate the MIDI region or track in your workspace that you wish to export.
Context Menu: Right-click on the selected MIDI region or track.
Choose "Export midi clip": From the dropdown menu, select the option "Export midi clip" or a similar item.
Choose Export Mode: A window will pop up, offering you a choice between "Export region" and "Export loop selection".
Save the File: Choose a folder on your computer where you'd like to save the MIDI file and give it a name.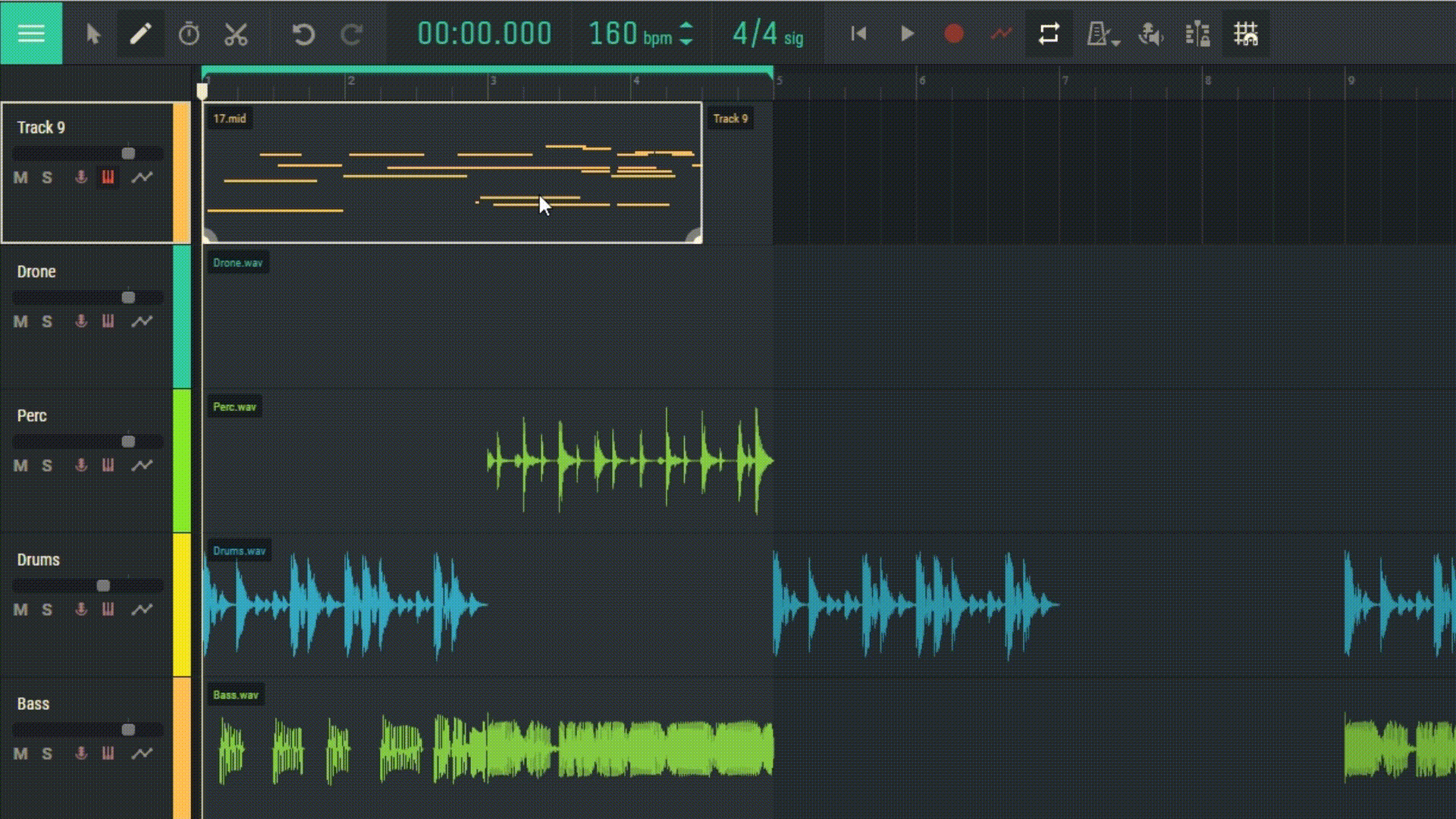 By following these simple steps, you can quickly and easily export your MIDI data from Amped Studio. If you have any additional questions or encounter issues, don't hesitate to contact the support service.