Drumpler
The Drumpler is our drum sample player included with Amped Studio. It is a 12 pad drum instrument and includes a collection of different drum kits spanning different styles of music. The Drumpler will open up in its own interface window while the device in the chain allow you to quickly select drum kits.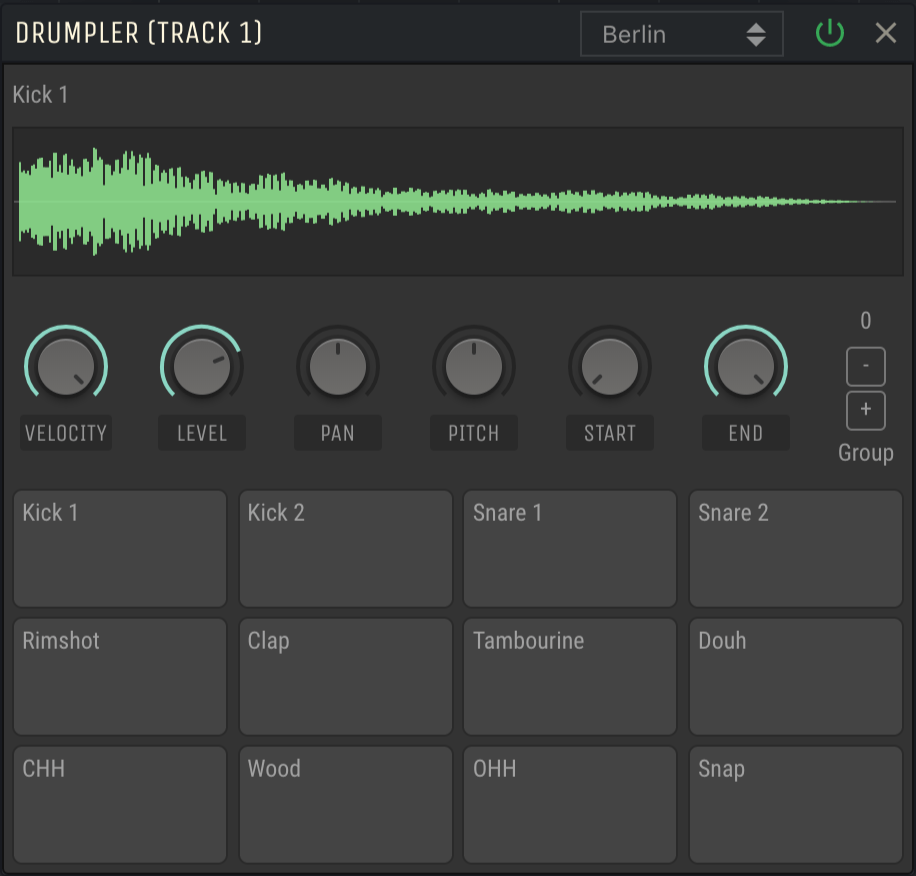 Each pad can be clicked and its drum sample tweaked with the available parameters.
VELOCITY
Set how much MIDI note velocity can control the level of the selected drum pad.
LEVEL
Set the volume of the sample on the selected pad.
PAN
Set the panning of the sample on the selected pad.
PITCH
Set the pitch of the sample on the selected pad.
ATTACK
Adjusting attack will add a fade in to the sample at the sample start position.
Group −/+
All pads that are in the same group will cut the playback of each other. An example would be that you can cut a sample with a longer playback by playing another pad in the same group.