3.4 Detecting Notes with Hum & Beatz
Hum & Beatz in Amped Studio is a powerful composition tool that allows you to detect notes and drum beats in audio files. This feature is best suited for humming or beatboxing recordings, but can be used with varying results on other monophonic and rhythmic audio files, so feel free to experiment.
Using the Hum & Beatz tool in Amped Studio:
1. Recording Audio: Start by recording your humming or beatboxing onto an audio track in Amped Studio. Ensure the recording is clear and free from background noise for optimal note detection.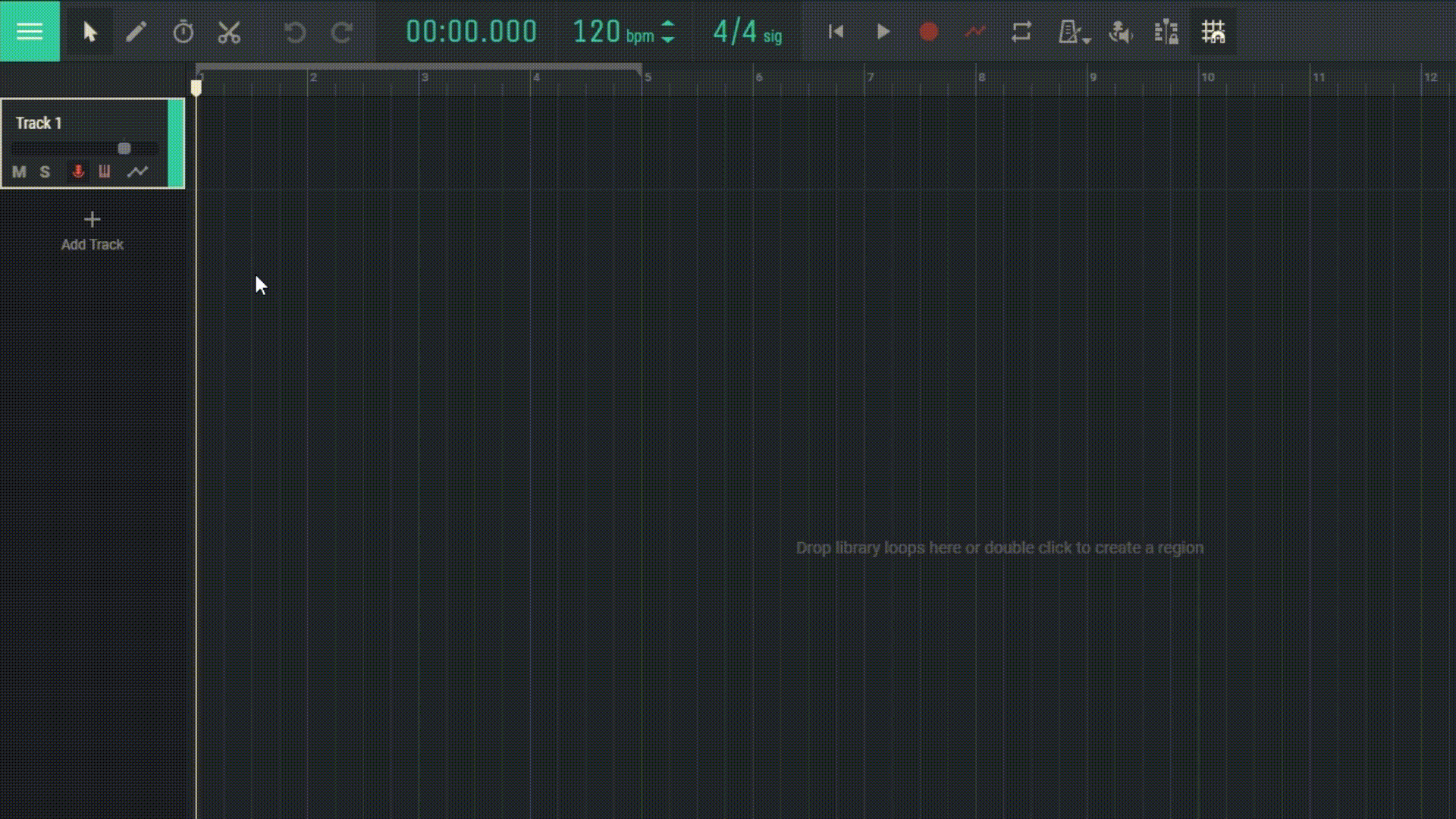 2. Selecting Detection Type: After recording, right-click on the audio clip area and select "Hum Detection" for humming or "Beatz Detection" for rhythmic vocals or beatboxing.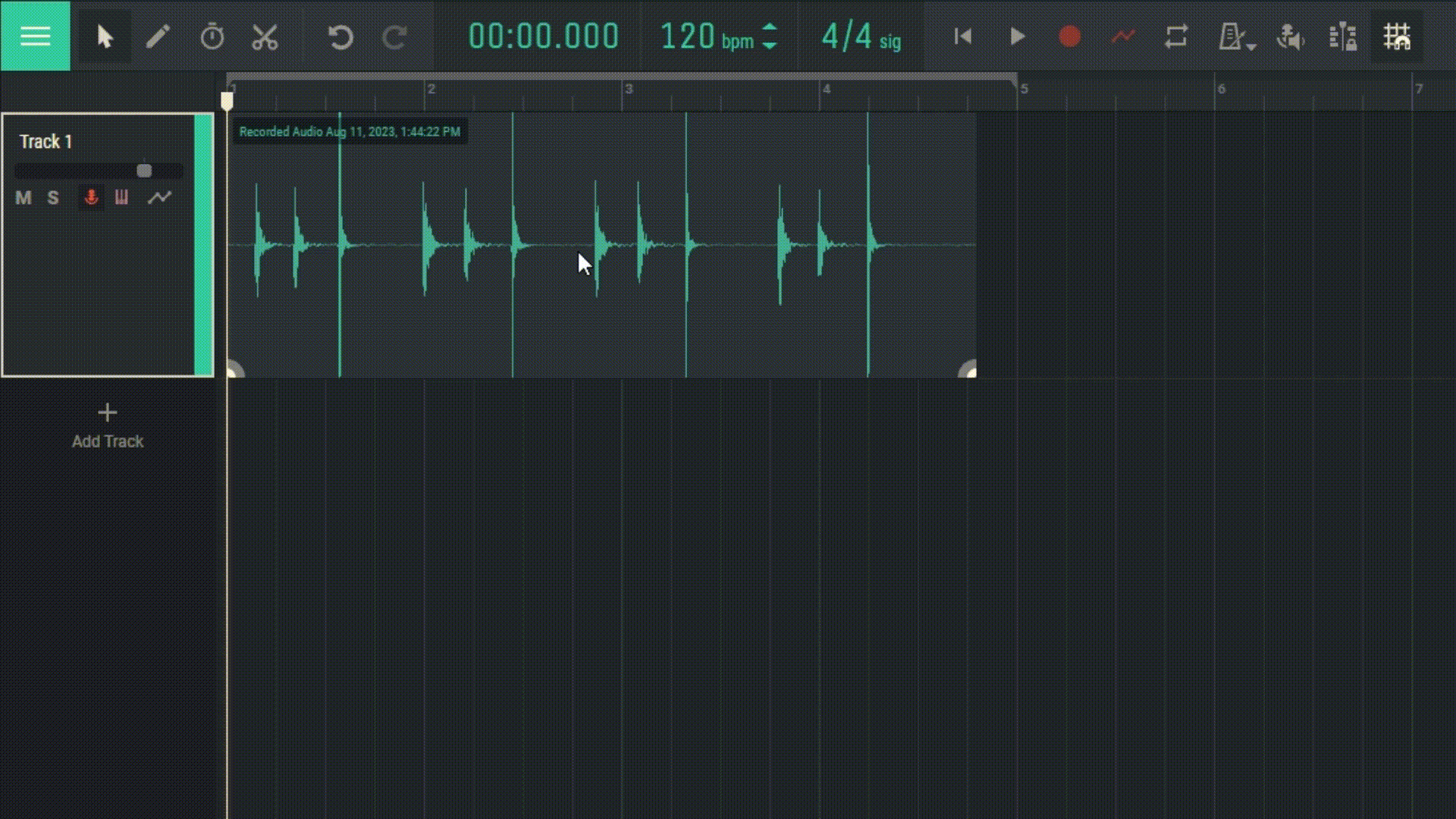 3. Detecting Notes and Beats: Amped Studio will now detect the notes or beats in your audio recording and add them to a new MIDI track.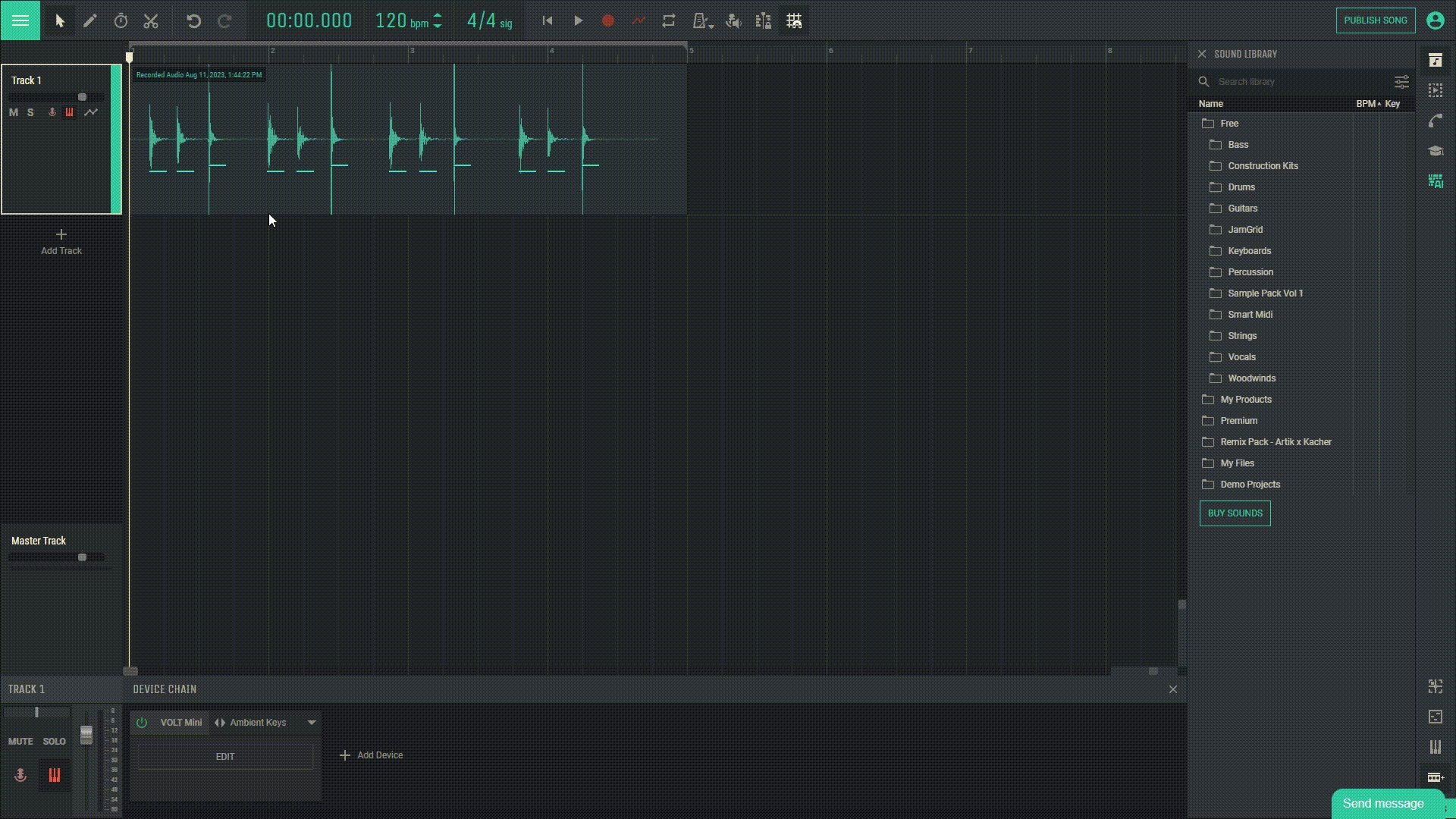 4. Editing Notes: If you wish to make changes to the detected notes or beats, you can do so in the note editor. Simply double-click on the MIDI note or beat region to open the editor. If you want to reduce the volume of the audio clip, you can do so in the content editor. Use the gain slider to adjust the volume.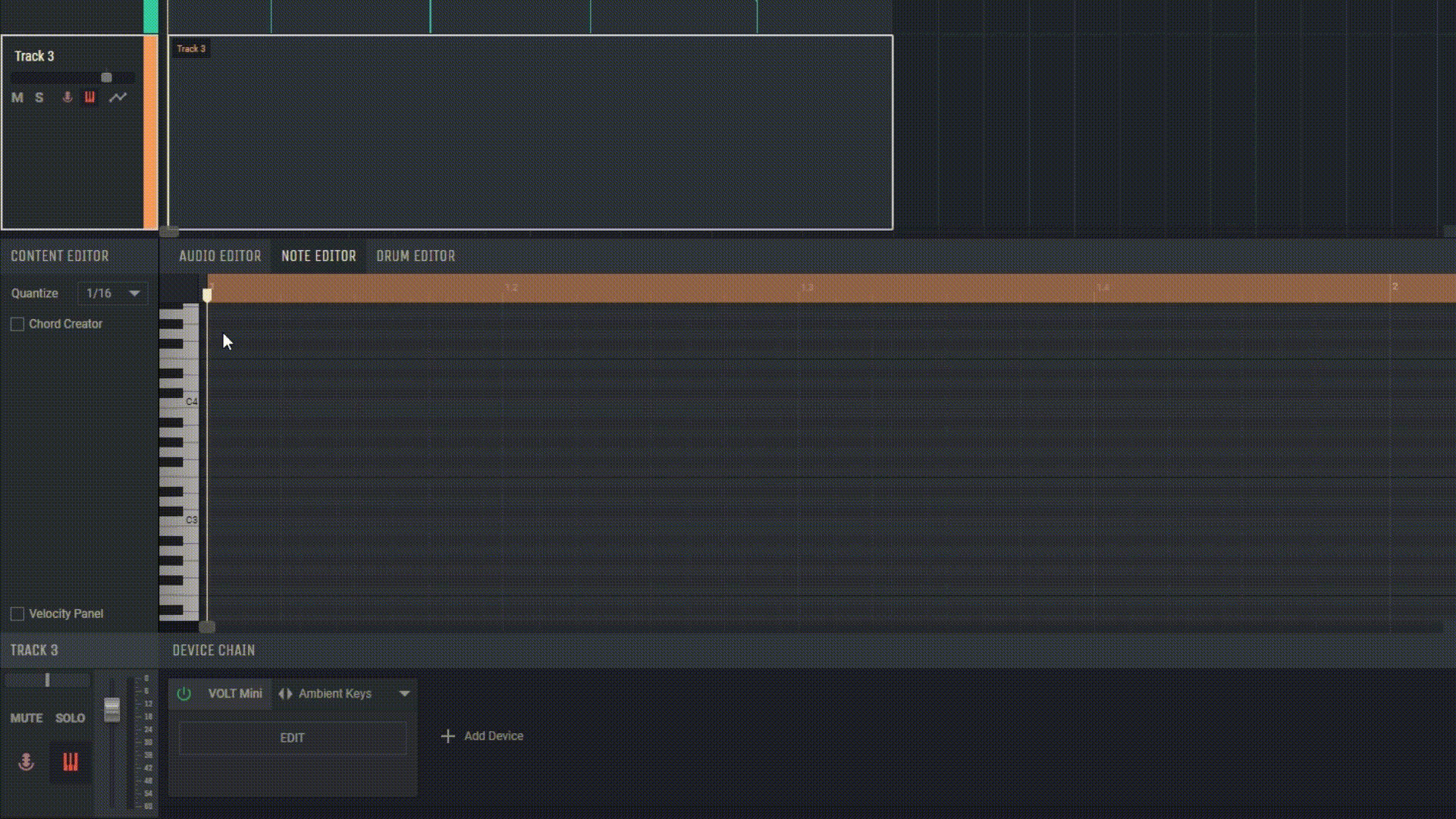 5. Assigning an Instrument: You can assign any instrument to this MIDI track to play back the detected notes or beats.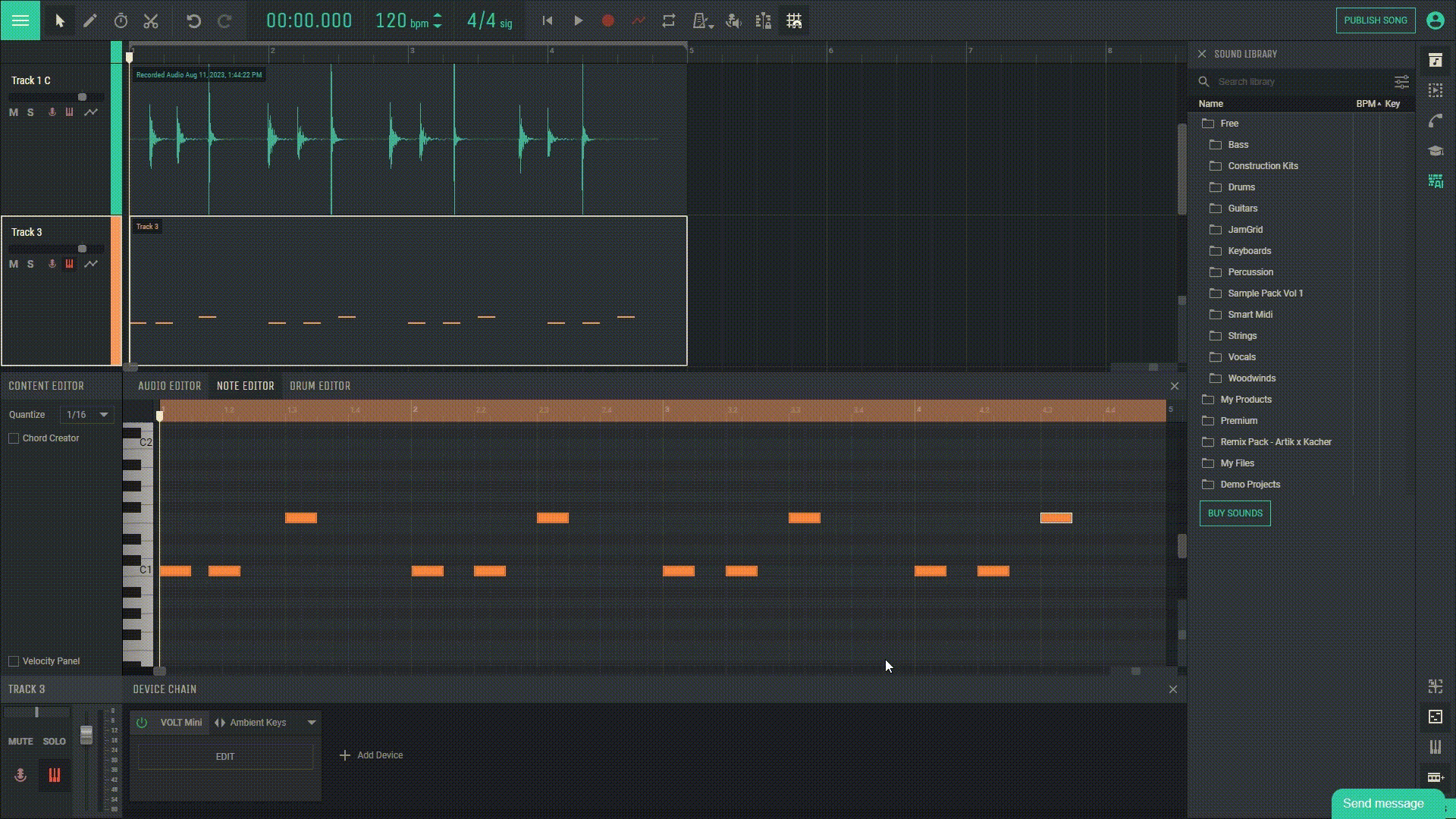 Experimentation: Remember, results can vary based on the quality of the original audio recording and the complexity of the melody or rhythm. Experiment and enjoy the music-making process!